Hera Lighting System for Your Home
Eclectic-ware
Creating the perfect kitchen doesn't stop at appliance finishes, cabinet types, and countertop material; it's also about the 'ambiance.' One of our favorite ways to create a comfortable and friendly ambiance is with Hera Lighting systems.

Hera has been a leader in lighting for cabinets, furniture, and retail for over 85 years. Their LED technology leads the lighting industry, making Hera the choice for the top 100 retailers in North America, which is why we trust their quality in our own homes.
Creating a new lighting dynamic in your home can bring you a comfortable and elegant look to your home. Lighting under your cabinet space is just the beginning of what you can do with Hera LED lighting.
Most people think that all LEDs are created equal; however, this isn't true! LED light is a 'hot label' in the lighting industry, which means everyone uses the label LED. Hera LEDs are made with high-quality components and top of the line diodes to ensure you receive all the benefits of LED lights in your home. Other lighting companies use substandard parts in their LED lights, which cause the light to provide low-quality lighting, fast burn out, and low color rendition index (CRI).
Hera LEDs have many benefits, including:
Lifespans of 50,000 hours of lighting.

LEDs are infamous for not generating heat and needing little energy, all leading to a lower energy bill for you.

Hera LEDs aren't hot to the touch, so you won't burn your fingers or cause heat damage to your display items, under cabinets, or headliners.

Hera Spotlights do not produce infrared or ultraviolet radiation.

Hera LEDs are available in cool white and warm white, some in multiple Kelvin ratings.

Hera Lighting can be installed anywhere because of its small and compact nature.

Hera Lights purchased through Eclectic-ware come with tech support and design assistance before and after the sale from Eclectic-ware.

These seven Hera light benefits are just the beginning. Hera is dedicated to continuing to be the leader in innovative lighting products to serve their customers better.
How To Use Hera LED Lights In Your Home Projects
One relatively simple way to upgrade any space in your home is with lighting. The process can require cutting out and drilling into walls, under cabinets, or under shelves depending on the type of project or light type you decide to go with.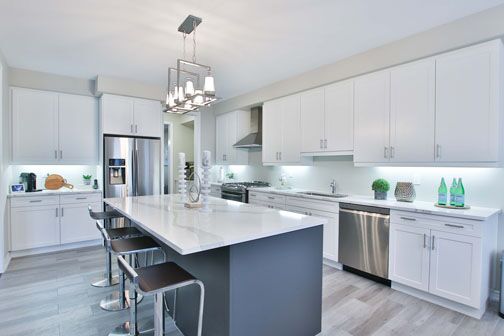 Hera LED fixed spotlights are a great way to add under lighting to your kitchen cabinets or display cases. Many people also choose to use these lights above their bookshelves or in bookshelves.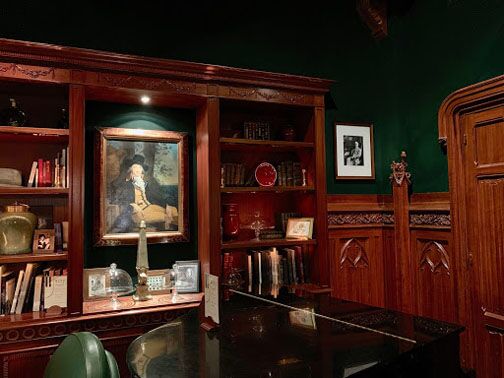 Hera LED swivel spotlights are excellent if you're looking to create a dramatic lighting scenario on an accent wall or uplighting paintings and other art pieces.
Hera linear lighting is excellent if you want to get the most lighting under your cabinets, closets, or display cabinets. Instead of highlighting one area or object, linear lighting will light up the entire shelf or counter evenly.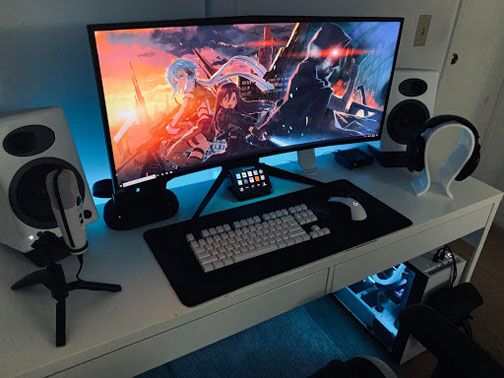 Hera tape lighting is ideal for anywhere that you want a long line of lighting. Use this on top of cabinets to create a dramatic look that highlights the wall and ceiling. These have also been seen on gaming desks to create cool lighting effects.
Buy Hera Lights from Eclectic-ware
At Eclectic-ware, we have everything you need to create the perfect lighting ambiance for your kitchen, furniture, offices, and bedrooms. Our selection of Hera LED lighting products include:
Fixed Spotlights

Swivel Spotlights

Linear Lighting

Headboard Lighting

Tape Lighting

Power Drivers & Dimming Accessories

Fluorescent Lighting

Lighting Replacement Parts

We even have some old Hera discontinued LED lights including a few of the halogen lights & accessories still in stock. Please start on our
Hera Lighting intro page
and envision your lighting products' possibilities and buy directly on our site! If you have any questions about our Hera LED lighting products, please give
Eclectic-ware
a call at 813-633-7544.