How To Install Your Kitchen Cabinet Doors
Eclectic-ware
Being a
Do it Yourself
type of person has its perks, like saving money. However, sometimes our DIY nature can have us taking on more than what we anticipated. If you have found this blog article, you probably have either a) ordered your new kitchen cabinets, and now you realized this is harder than you expected, or b) You are currently looking to see just how complicated installing your kitchen cabinets are before ordering! Whether you are in category A or B, we have great news! It is relatively easy to install kitchen cabinets. This step-by-step guide will have you done and admiring your new kitchen in no time at all.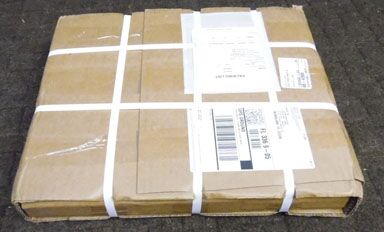 Step One: Check your newly received cabinet doors
No matter what you order, it is always important to check the contents of what you have ordered. If you do notice any abnormalities like scratches, dents, wrong sizes, or even full-on broken pieces, inform the sender immediately. Depending on the type and make of the cabinets, they should be able to provide you with new doors fairly quickly. Open them gently, watch how you use your razor blade. Do not cut through the cardboard potentially hitting a door. Cut the straps, pull up on the cardboard, unroll it if rolled, go easy.
Step Two: Installing Hinges to Your Kitchen Cabinet Doors
You'll want to inspect for pre-drilled holes to attach the hinges to the doors. If they aren't there, don't panic, they can be drilled with ease. (Concealed hinge boring is an option at the time of ordering.) Don't just punch a screw into your door; this can cause the wood to crack and break, permanently damaging the cabinet door. Pre-drill all screw holes first, doors and frames of cabinets.
What kinds of holes you predrill for depends upon the hinges you are using. If concealed hinges that fit into the 35mm hole, best to order hinge boring as an option when you ordered your doors. Have the professional door company place those properly for you. And they can do it with or without the two additional dowel holes. Ask questions of your cabinet door provider prior to finalizing your order to get exactly what you need. There are one-piece concealed hinges and two-piece concealed hinges, and then face frame or frameless mount. The company you are ordering your doors from can help clarify your need. And then of course there are semi-concealed decorative hinges where you see some of the hinge when the door is closed. These mount differently. With semi-concealed hinges, you'll want to make sure yours are spaced approx. 2 inches from the top and the bottom of the doors. Use the hinge as a template for the holes and pencil mark where the hole should be. Use a power drill with an appropriately sized drill bit to create holes for the screws to fit into, watch your depth! These are normally one piece hinges, thus you'll want to attach the hinges to the door first then to the inside or face of the cabinet.
Step Three: Attach Your Cabinet Doors To The Cabinets
When it comes to attaching your cabinet doors, you'll need to know what kind of doors you are working with. Depending on the type, you may need to adjust where you place your hinges, and the type of hinge to use. There are two common types of cabinet doors: inset door and an overlay door. An inset or partial inset door will set inside the cabinet face, and an overlay cabinet covers some or all of the cabinet face. This decision was made by you prior to ordering because it greatly affects the sizes of the doors you ordered. Inset doors are smaller to fit inside your opening, overall doors have a lot more wiggle room as they cover over your cabinet box or face frame.
When drilling into the cabinet face, face frame edge, or cabinet sidewall, use the same precaution of pre-drilling shallow pilot holes. Especially in Maple. Some woods are extremely hard, and when a metal screw competes for space with the wood, the wood could crack. Predrilling saves that headache. As you hang your doors, you may want a partner to help you hold the door while you use a power drill, or screw driver, to connect the hinges into the cabinet.
Take A Moment To Admire Your Handy Work
You did it! Replacing kitchen cabinet doors is now checked off your home improvement list, and now it's time to move on to your next project. If you haven't started your kitchen refacing yet and you were researching how difficult or easy it might be to install your own cabinet doors and drawer fronts, then it's onto your next step, purchasing cabinet doors!
Eclectic-ware
offers unfinished kitchen cabinet doors that come fine sanded and ready to be painted or stained for the full DIY experience. And you have the option of ordering wood doors pre-finished too. And then, we also provide RTF Brushy Creek Custom Doors with over seventy 3D laminate colors in many different designs. Head on over to our
cabinet doors page
and explore your options today.