Cabinet Door Design Raleigh5 Maple
Woodmont Doors section index
(And links to all pages, including individual door design pages, are in all Woodmont Doors page footers.)
Raleigh5 Maple miter corner Raised Panel door from Woodmont Doors
In April of 2022, Woodmont Doors stopped offering cabinet doors to the public. We still have cabinet doors available.
Use these links to jump to something appropriate:
The Classic Maple style converted into a Raised Panel. That is what the Raleigh5 Maple is. So this is like the Classic Plus. Nice scroll work coming down from the inside frame profile to rise up with a smooth curve to the raised panel thickness. The 5-piece matching drawer fronts have the same frame but with a plywood panel, flat panel. Door frames are 3/4" thick. The CLB edge is on both.
A more traditional raised panel door style for those who prefer the 45 degree miter corner joints vs the M&T joints. The solid raised panel on the doors will have a vertical grain. Solid stain choices are over an MDF panel. Drawer fronts will have a vertical grain panel also. If choosing to order unfinished doors, you have a choice of stain grade maple which will have a real wood raised panel. Or Paint Grade Maple which will come with MDF panels.
Woodmont has told us that on the solid coat stains which apply like paint, the MDF panels are a better option for painted wood doors. We do not understand their full science behind it, but they have been doing it for tens of millions of doors and that is how it works.
Raleigh5 Maple
Minimum door size 7" w x 7" h
Minimum drawer front size 6" w x 6" h
3/4" thick 2-1/8" frame with plywood panel
Was referred to as the old Woodmont 150-P1-CLB raised panel door and 350-CLB plywood panel 5-piece drawer front.
The CLB edge is square on the side and back, but has a drop and wave on the front.
Available in all 15 maple colors shown below.
Profiles:
395 miter frame, P1 raised panel, CLB edge. The frame is the same as the Classic Maple, this is just the raised panel version of that door. Please look at the line art pictures below to get an idea of how the frame looks and then the rise up of the raised panel.
Then you can tap or click the colors after that to see the full size Raleigh5 Maple door and drawer fronts with their color names.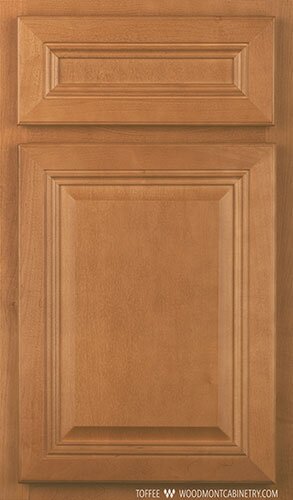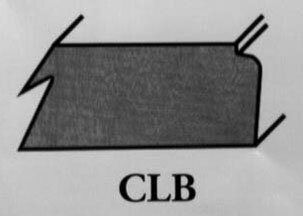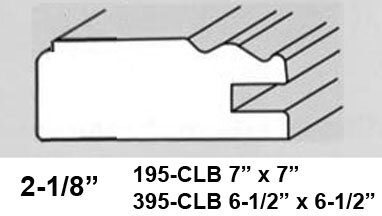 On the Raleigh5 Maple design, there is no option for the RRP panel. This door design comes as a raised panel door only with a 5-piece matching drawer front. Drawer front has a plywood panel with grain running vertically.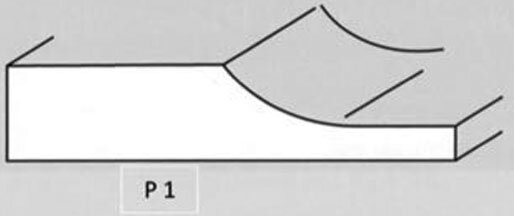 How to order:
To start an order or to request a no-obligation quote, select the Raleigh5 Maple design our
on-line quotation and ordering form
. That link will open it in a new window so you can keep this window open if you need to. Enter all your data, then the door quantities and sizes, drawer fronts, finish color, hinge boring if needed, all pertinent data. All quotes are done on-line or via FAX. We have a
FAX form
you can fill out for those who still like FAX machines.
Extras like cut to size matching plywood, self-adhesive veneer, and decorative moldings can be requested on the ordering / quotation form also.
Then the quote / order is taken care of by a person. It is not automated from our website. Allow a day or two for someone to get back to you.
Woodmont cabinet door designs by web page:
Modern Door Designs

Woodmont Doors website section pages: