BuckSnort Lodge rustic finishes
BuckSnort Lodge section index
BuckSnort Lodge finish options explained
These are the BuckSnort rustic and luxury finish options available for all items. We do not have a picture of every item in every finish. So we selected the Kokopelli images to show the 8 finishes. We will offer some explanation below each.
-0100 Nickel
A clean shiny silver finish, no excessive highlights.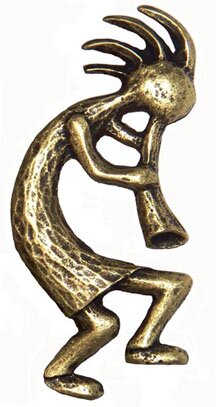 -1200 Antique Brass (Brass Ox)
An aged brass with darkened hightlights.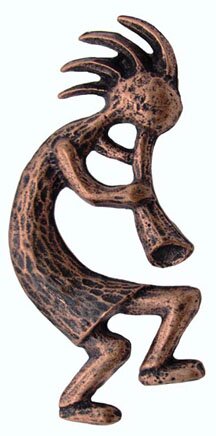 -2800 Antique Copper (Copper Ox)
A reddish-brown finish with black hightlights.
-5100 Pewter (Pewter Ox)
A dark silver tone with strong blackened highlights.
-MTBK Matte Black
Predominately flat black with little variance.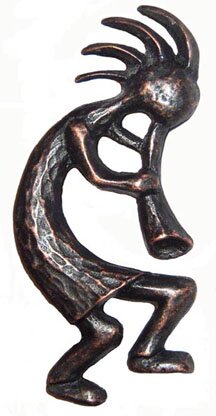 -6300 Oil Rubbed Bronze (premium finish)
A medium to dark bronze with lighter highlighted areas.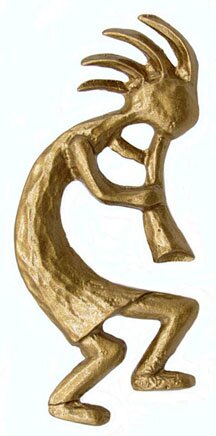 -2150 Lux Gold (premium finish)
A clean gold tone, similar to luxury satin brass.
-6350 Lux Bronze (premium finish)
A lighter bronze, less highlighting, more of a rich brown.
The Oil Rubbed Bronze, Lux Gold, and Lux Bronze are considered premium finishes. They take more effort to apply. Thus all items in these 3 finishes are prices $1.50 more than the other 5 standard finishes. When you select finish colors from the drop down menus for each item, prices will reflect to show the $1.50 increase on these 3 finishes.
BuckSnort Lodge collection pages: