Bathroom Shower and Tub Shelves
Eclectic-ware Shelf Choices for Bathrooms and other rooms of the home
The majority of shelves that we offer are designed for the bathroom. There are some however like the glass shelves that you can use in any room of the house or office. So we will try to provide a summary of all the various shelf choices on this page.
If you have some specific questions about what you are looking for, you can try our search box at the top and bottom of all web pages. Or you can
e-mail us
too.
Another style of ceramic corner shelf with a higher back and more slender front. From AC Products.
This is our most extensive selection of ceramic shelves. Three sizes, technically 10 choices, and dozen of ceramic tile color choices. Primarily for use in the bathtub or shower area.
Thin-set mount ceramic shelves available in two sizes and in white or bone. Large is also available in gloss black. Limited choices.
The same ceramic shelves shown first on this page, but in the stoneware colors. Meant to mimick granite or marble.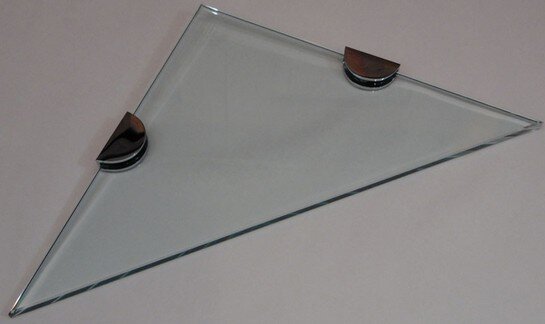 A very nice triangular shape tempered glass shelf with solid brass half-moon shaped mounting clips in 3 finishes.
Mostly rectagular shelves with or without decorative mounting brackets. Lots of sizes. Brackets are decorative mounts. A couple of choices in corner shelves also. For any room of the house.
At one time, we had a full selection of granite shelves and other granite products. But that manufacturer did go out of business. We had kept high stock on the shelves. What we have left is shown on this page. All are brand new. They have just been in our inventory for many years.

Rock Solid produces quarter circle and triangular bathroom corner shelves in 4 sizes each, either smooth top or with soap drain grooves, and in a humungous number of solid surface colors.
As time permits and we start to research items, we hope to add some nice designer and decorative shelf brackets to our selections. The shelf standards and knife-bracket style systems can be found at Home Depot and Lowes. Our goal will be to add something fancier. Not a rush project, but something we have in mind.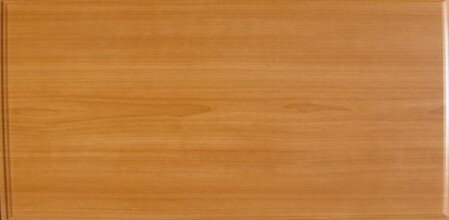 The slab drawer front selections from Woodmont Doors can be used as wood shelves. They would be 3/4" thick, the depth and length are controllable factors by you. You can order them in whatever size you need to the sixteenth of an inch. You could get them in oak, maple, or cherry, and then either finished or unfinished. They will be a little more expensive than the typical cheesy vinyl covered particle board shelves you will find in retail stores. Some will have a tiny edge detail to them other than just square. It is a nice way to get a custom size solid wood shelf of high quality. Wood shelves are not the typical toss them in the shopping cart type items. You can call or e-mail us to discuss what you need.