Low Voltage Halogen Light Transformers [12v AC Adapter]
Electronic 12 volt Halogen Transformer
Hera Lighting discontinued production of all halogen lights and halogen accessories in August, 2015. We had purchased hundreds of their overstocked 12 volt transformers while they had them. Slowly, we kept selling out of each one. In mid 2018, we finally sold the last of the Hera brand transformers. At the same time, we were searching for a comparable transformer. We found a lot of cheap ones, many without an outter casing. And then we found this great Class 2 transformer from Hatch. Hera's transformers were Class 2 and had a lot of built in protections, and that is what we wanted. This Hatch 12 volt, 60 watt transformer is high quality merchandise. We are glad that we found a solution to help our customers keep their halogen lights going.
If you need a halogen puck lighting transformer, we have them.
Product Features:
Case material: UL recognized flame retardant high temperature engineering resin

Maximum case temperature: 75 degree Celsius. That's 167 degrees Fahrenheit.

Epoxy sealed for moisture resistance

Low harmonic distortion

High power factor >.95

High reliability (comes with 3 year warranty, see warranty paragraph below)

100% factory tested

Emits no audible noise

UL Listed, Class 2, up to 60 watts (20 watt minimum)

Electronic short circuit protection (All Hatch low-voltage transformers employ our (ESP) Electronic Short Circuit and Overload Protection. The ESP sensing circuit will instantly shut down the output before any of the components are stressed if a short circuit or overload is detected. The transformer will automatically reset as soon as the fault is corrected.

Moisture and shock resistant

Nickel-plated hospital grade 120 volt plug

Soft start circuitry: All models of Hatch low-voltage transformers utilize a soft start circuity to maximize lamp life. The soft start circuit ramps up the lamp filament voltage slowly when the lamp is cold.

Manufacturer: Hatch
Hatch PS1260LWNW 60 watt electronic transformer, class 2, 12 volt (11.5 output volts), white finish, 3-prong plug, UL Listed
(13 left in white. Order black when the white run out.)
Add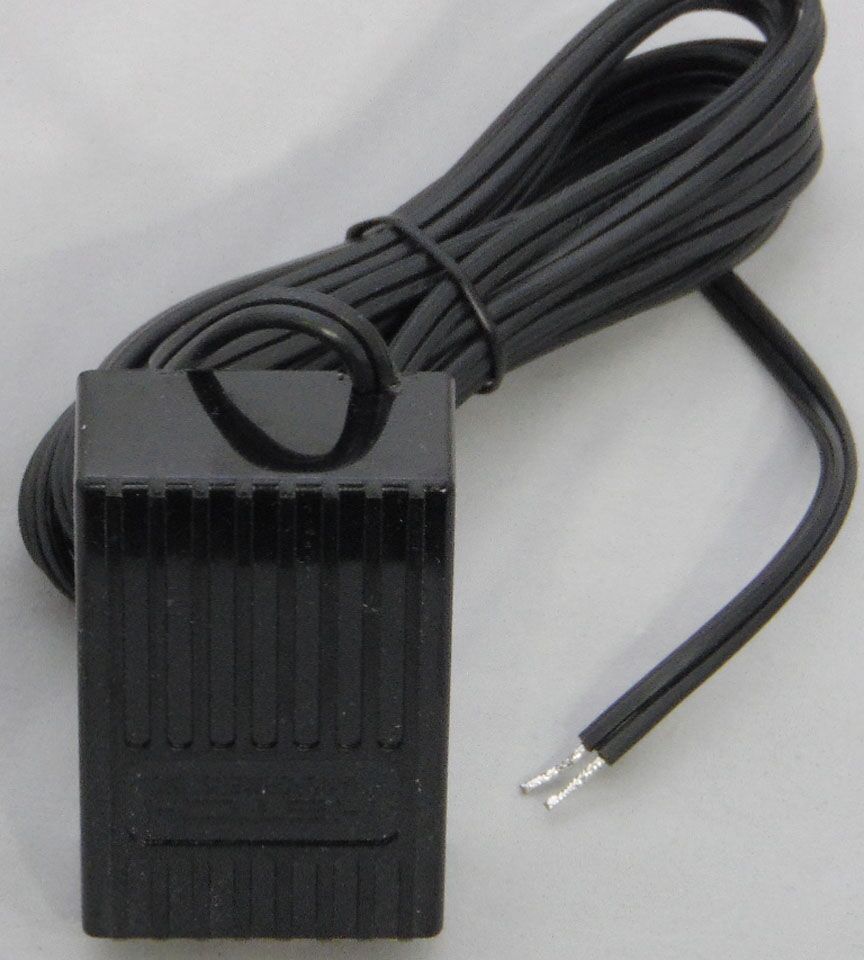 Manufacturer: Hatch
Hatch PS1260LBNW 60 watt electronic transformer, class 2, 12 volt (11.5 output volts), BLACK finish, 3-prong plug, UL Listed
(dozens kept in our stock)
Add
The Hatch PS1260 (12 stands for 12 volts, 60 stands for 60 watts) can be used with any of Hera's 12 volt halogen lights. It can be used with other brands of 12 volt halogen lights too. But for our explanations, we will refer to only Hera Lighting.
The FIVE Hera 12 volt transformers of the past were: the E60T and OMN60LT which are from the 1990's to around 2004. If you have one of these, you have a very old transformer. And tons of them are still in use. We have customers looking for replacements for these two all the time. After 20-something years, many are reaching the end of their lifespan. Around 2004, those two transformers were replaced with updated versions that were only 1/2" tall and easier to hide under cabinets where the lights are commonly mounted. The older tall transformers were flattened down and stretched a little longer. Thus the UE-E60FT and UC-60FT were created. Both of these were 60 watt transformers and performed the exact same way as the previous models. Hera also introduced the UK-120-TW at the same time because they offered a lot of 5-light kits, and the 120 watt transformer was able to handle up to six of the 20 watt halogen lights. The UK-120-TW was technically a dual 60 watt. It had two terminal blocks and a restriction of 60 watts on each side.
So the FIVE Hera transformers were: E60T, OMN60LT, UE-E60FT, UC-60FT, and UK-120-TW. Every one of those transformers worked the same way. The premium models had the RFI feature added in, but all worked on all Hera halogen and Xenon lights. All had the same male/female terminal block on the Output end of the transformer. All pushed out 11.5 volts to keep modest spikes from reaching the lights. (The Hatch PS1260 also has an output of 11.5 volts.) All of the Hera transformers had burn out and overload protection. These two protections greatly extended the life of the transformer. If a transformer got too hot, it would turn itself off instead of burning out. If you tried hooking up more than 60 total watts of load, the transformers refused to turn on. Basically, they had rules and they made you follow them.
For applications with multiple transformers, if two transformers were mounted too closely together, the heat from one could trick another into turning off. We have always advised to have 8 or more inches of space between transformers.
To the rescue, the Hatch Transformer
This is our new 12 volt electronic transformer. It is a Class 2 UL listed transformer.
The input voltage is 120 volt, output is 11.5 volt, just like the Hera transformers. It has a 3-prong plug however, Hera had only 2-prong plugs. And the plug is integrated onto the casing. There is an attached 10 foot long Output lead wire that your halogen lights will connect to. A small amount of wire splicing will be needed upon your part.
Below we will show some pictures about how if you have a deceased Hera transformer, you can conveniently use the terminal block from it to splice onto the Hatch transformer.
This is what we mean by splicing the old Hera transformer terminal block onto the Hatch transformer. Your Hera terminal block has a twin wire going into it (might look like one, but inside that white wire casing are two wires). You can cut that terminal block off your old transformer, leave as much wire as you can attached to it. Then splice each wire of the pair to the paired wire on your new transformer. Your polarity will not matter, do not be concerned with getting the wires backwards, they will work either way. This is AC. Wire connectors like the 18 gauge red crimps we used in the example above are quick and easy, and not bulky. Available at most hardware and automotive stores. Wire nuts could be used, but connectors are better, and insulated.
Here's a picture of the old Hera UC-60FT transformer. Note, the Hera transformers all came with a terminal block on them for simple plug and play connection of Hera lights. The Hera transformers have their input and output ends. The 120 volt input is a normal style lamp cord with a 2-prong plug. And then the terminal block is the 12 volt output end. The Hatch transformer has the 3-prong plug integrated in the casing of the transformer. So, if you have any of the Hera ETD1 or ERD1 electronic dimmers with only those 2-prong receptacles on them, you will need a 2to3-prong adapter to connect a Hatch transformer into the dimmer. We still have some
Hera ETD1 and ERD1 dimmers
available.
About Hardwiring:
We had a customer ask us about hardwiring this transformer. As you can see from our pictures above, the plug is integrated into the casing of the transformer. It is not like the old Hera transformers that had a plug cord leading into the transformer and you could just cut the plug off the end of the cord. So, if you do have a Hera transformer that was hardwired, here is what we suggest: Take the power source wire of the hardwire application and wire it to a new outlet. Then you can just plug this transformer into that outlet. Which would make inspectors happy too. And keep everything safe.
PLEASE do not attempt to open the casing on the Hatch transformer. That will NOT work for you. NOTE: the 10 foot lead wire coming out of the Hatch transformer is the OUTPUT wire. That is the wire that is low voltage and feeds current to the lights. It is NOT 120V power in.
The Hatch 12 volt transformer will work with Hera ER1/ES1, ARF20/ARFS20, KB1220, EH11/AH11, Enterprise, Wave, Arc Light, Arc-Tech, Tri-Tech, E2, E3, E4, EH24, KH12, XR1/XS1, and all other Hera halogen lights of the past.
This is the top side of the transformer. It is a solid white case, or black if you choose. The case is sealed, smooth attractive plastic with no writing except the embedded Hatch logo in the center. Very clean. Meant to be plugged in vertically (normal plug on the wall), or floor inserted. This is advised from Hatch. Basically that means, the 3-prong plug seats into the outlet tightly with no way to loosen when vertical or floor mounted. If put in at an angle, or horizontally arranged outlets, or hanging from a ceiling outlet, that is not advised. The transformer is not heavy, just four ounces, but when compared to a normal cord end, it very well is 15 times heavier than a plug. So do seat the transformer into its outlet snugly. Make sure its weight will not pull it loose. And this advisement is also for heat. When vertical or flat, heat will rise off it ... and away from it. Important for longer transformer life.
The twin wire comes separated and bared on the opposite end of the 10' output cord. It is ready to be spliced onto the wires on your lights ... OR spliced to your old Hera transformer terminal block.
Close up view of our crimping job. This is a step you will need to do at your location because you need to use your old transformer terminal block. The blue and brown wires are the Hera wires leading into the terminal block.
Now you don't have to use your old terminal block. You can wire your light(s) in series, or series-parallel, and just attach to the wires of the transformer. But each of your Hera wires probably still has the NVK6 male/female pin connector attached to the wire. If not, then you will just be splicing bare end wires to other bare end wires. Especially if you have another brand of 12 volt lights.
So if you do choose to cut your old terminal block off and connect it to the two wires on the Hatch transformer, you can save time and effort. You will be splicing just two wires, instead of 1 to 3 individual paired light wires, as long as your Hera light wires still have their original connectors on them. If you have a dead Hera transformer, move its terminal block onto the new transformer. Then you can connect your lights the exact same way they have always been connected. This is really nice.
Hatch warranty info:
Electronic Low-Voltage Transformers:
This warranty covers all products with part numbers beginning with the following prefixes: RS, VS, IS, PS, PB, TS, VJ, VE and HA. Any other products sold by Hatch with part numbers not beginning with one of these prefixes are also covered by this warranty if they can be categorically defined as electronic transformers. Hatch Transformers Inc. (HTI) warrants that its Electronic Transformers are free of defects in material and workmanship for a time period of 3 years from the date of invoice, when operated for no more than 4000 hours per annum at an average daily operational load of no more than 12 hours.
Hera Lighting related pages: