AC Products Ceramic Bathroom Hardware Made in the USA
AC Products section index
AC Products Ceramic Bathroom Hardware Made in the USA
This is the premier line of ceramic bathroom hardware. It's not the typical pick from white, white, or white. AC Products makes whites (yes, plural), browns, greys, light tones, blues, yellows, pinks, taupes, black, and then many matte colors too. The Stylish 700 Series is by far the most extensive for choices and variety of pieces. It is the traditional rounded corner rectangular shaped pieces. Available in the ever popular thin-set mount. And then also in flat back, clip on, mud set, and recessed mounting methods for several of the selections. The best selections are from that collection.
Their other collections are smaller and have limitations on the color choices. But they offer style. The 500 Series has shell shaped items. The 800 Series are more oval shaped. The 600 Series is one choice of towel bar and one TP holder, but in a much smaller base. And then the 900 Series is great. Composed of most of the items from the 700 Series, but in the stoneware colors. The ceramic takes on the look of granite and marble.
Each collection can add something different to your bathroom, depending upon what design you are aiming for. The 700 Series due to its extensiveness has been separated onto several web pages. The other collections are shown as a whole on their respective pages.
Please note that when selecting color options on the various ceramic products, the product image will NOT change color. That would require us to have about 6000 pictures of this hardware line and we do not. This is why we have set up 3 different color help pages in this section. Accessible from the orange hamburger menu button above, or links near the bottom of each web page.
And now the various Series pages: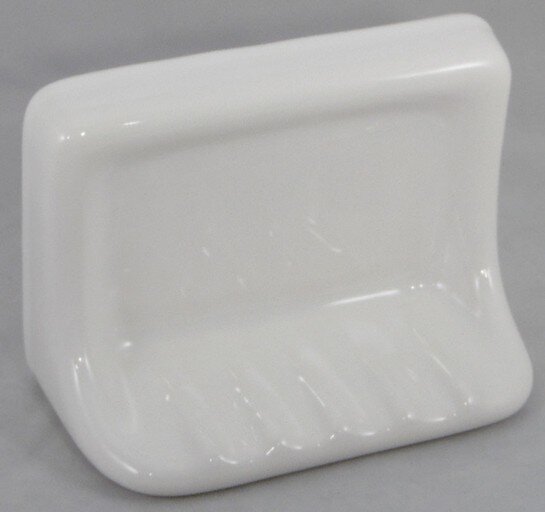 The most choices, most color availability, rectangular shaped pieces. By far, the more traditional style bathroom hardware for the last century.
All the recessed items shown together on one page: soap dishes, TP holders, and shower caddies.
These are the shell design towel bars, soap dishes, and TP holders. Larger base items.
We have 3 pages set up to assist you with your color sections. The first,
Ceramic Color Choices
, is a page of individual pictures only that we have taken ourselves. It has most of the colors shown. There are a few missing, but they are more or less the really unpopular colors. Then there is the
AC Products Color Cross Reference Chart
. This is a list that AC Products produces with popular tile brands and their color codes and how they match to the 80ish colors that AC Products produces. And third, we have a
Color Comparison page
. We have taken group photos of the browns, greys, light tones, whites, and others so you can see how some vary from each other. This page is very helpful when you have no idea of what your color you have, and you are trying to find the closest match. Many of the greys differ by just a little from one to the other.
About the mounting methods:
This is one of the more complex aspects of selecting your hardware. Which method do I need? We have set up a page to explain the differences:
Mounting Method Examples
.
If you are creating or remodeling your bathroom yourself, the explanations will be helpful. If you are just fixing one item in your bathroom, you can still get help here. And if you have hired a professional to install the pieces, most likely he or she has already told you what to get. Unless they have no idea of the extensive selections that we offer. Have them look at that page....
About Ordering and Lead Times:
On each product page, we do try to note which items are part of our normal stock and which we order as we receive orders for them. There are several thousand items available due to the various mounting methods and the wide array of colors. The
700 Series
is by far the most popular and we stock most of it in colors C1 gloss white and C5 gloss black. And then about 80% of the same items in C3 gloss bone and C70 gloss biscuit. There are other odds and ends that we stock in items that have shown some popularity. We stock many of the recessed items in these 4 pouplar colors also.
For anything that we do not keep on hand, which is a lot of items, there is usually a 3 week lead time. About 2 weeks for AC Products to make the pieces, and about a week travel time to reach us once they ship it. Direct ships are possible, but if ACP does not have the colors you requested on hand, there is still a 2 week production time. But at least the travel time can be sped up to you. Minimum orders apply for direct ships. So if you are ordering many items, a direct ship is easy. But if your order is small and does not meet the minimum, it can still be set up as a direct ship, but ACP will have a minimum order fee. We will accommodate customers having a rush need the best we can. Overall, if you can plan for the 3 week lead time for it to arrive to us first, we can avoid any extra fees with ACP.
About Volume discounts for LARGE orders:
We get asked a lot: Can anyone buy from Eclectic-ware? Well, yes, of course. We service homeowners, cabinet makers, contractors, designers, architects, and more. Anyone can purchase from us. As a homeowner, you may need a soap dish, a couple towel bars, a corner shelf, and possibly a few more items. As a contractor building a 700 room hotel, you many need 700 corner shelves. So it is only fitting to offer volume discounts when you need a lot.
Our discount structure is tiered, thus the greater the volume, the greater the discount. And it will apply to all items from AC Products. We do not limit it to just select pieces, or all to one item. So whether it be soap dishes, corner shelves, or any other item, and in any collection Series, the following structure applies to all items and all colors:
Quantity 20 to 49 pieces = 10% off
Quantity 50 to 99 pieces = 15% off
Quantity 100 to 199 pieces = 20% off
Quantity 200 to 399 pieces = 25% off.
Quantity 400 or more, then 30% off.
We also allow this as mix and match. If you need 120 soap dishes and then 85 towel bars, that puts you over the 200 count tier. If you start to get a little wild with the colors and want 50 in white, 35 in bone, 10 in seafoam, 47 in medium blue, etc., you will still meet the QUANTITY tier. We are flexible. And if you are a homeowner and you are doing several bathrooms and your item count does reach 20 or more, we will extend the first tier 10% discount on your order too.
For contractors needing a quote on a volume order, you can call or e-mail us after reviewing the item selections.
Our shopping cart will not automatically reflect the discounts. This is something we will do when we process your order after you submit it. Our shopping cart also does not calculate shipping because shipping takes thought. Every order is different in size and weight, and every order is going somewhere different. It is best to Let Eclectic-ware decide the best shipping method for the items ordered. It is a balancing act between Priority Mail, or UPS. One-piece orders almost always can be shipped at a better price via Priority Mail vs. UPS. Shipments to commercial addresses for multiple piece orders tend to cost less with UPS. We know how to figure it out and have over 19 years experience juggling it. If you do tell us US Mail only, or UPS only due to your experience in your neighborhood, we will respect your wishes.
One of our old press releases from July, 2016:
The below block of links will be present on all the AC Products pages so you can get to any page within this section of our website easily. There is also a link to a replacement parts page for the few additional accessories available.
AC Products website pages, color information pages, and other help