Shell Shape Ceramic Bathroom Accessories
Click or tap the orange menu button to access all AC Products section page links
AC Products Inspired 500 Series - shell shaped ceramic bathroom fixtures
The Inspired 500 Series has scallop shell pattern soap dishes, TP holders, and towel bars. All items but the AR151 are Thin-Set mounted. The AR151 is a flat-back mount only. Each item comes in only one mounting method and is available in the remaining stock that we have.
The drop down lists for the part numbers will only contain counts on what color choices remain in gloss and matte finishes.
This collection was not widely stocked by us except in white, when AC Products was in business. So there is not much left below. But do select the drop downs for the colors because we might have what you may be looking for.
Now, the Scoop on AC Products.
Yes, they are out of business, as of November, 2022. They announced it, halted production, and only sold off what they had had currently made. We were a "little" lucky. We were able to stock up on some towel bars, TP holders, shower caddies and a few other items. This note is now updated as of Feb. 17, 2023. Stock is selling off. There are some holes already for the items we normally kept in our stock, primarily the 700 Series and 900 Series. We are noting in the product "select your color" drop down menus as to how many of each item we have left in each color. And we have erased options for items that are completely gone. Updating it pretty much every other day. We still have a fair amount of stock on hand. But when it comes to all those wonderful colors, they are pretty much gone. We will continue to sell what we have until it completely runs out. We still offer Lenape Bath Hardware, and hope to find a source to re-invent some of what AC Products had offered. Many of our AC Products web pages still have a lot of older info. This note supercedes everything....
AC Products Inspired 500 Series
AC Products CA525 tub soap dish shell design, THIN-SET mount 6-1/2 x 6-1/2 x 3-1/4 proj., thinset inlay 5-3/8" square -SELECT YOUR COLOR - LIMITED COLORS REMAINING
Add
AC Products Inspired 500 Series
GONE AC Products CA530-C1 pair of WHITE towel brackets shell design with 24'' bar, THIN-SET mount 5 x 5 x 3-3/8 proj., thinset inlay 3-7/8" square - ONLY GLOSS WHITE COLOR REMAINING
(0 sets left)
Add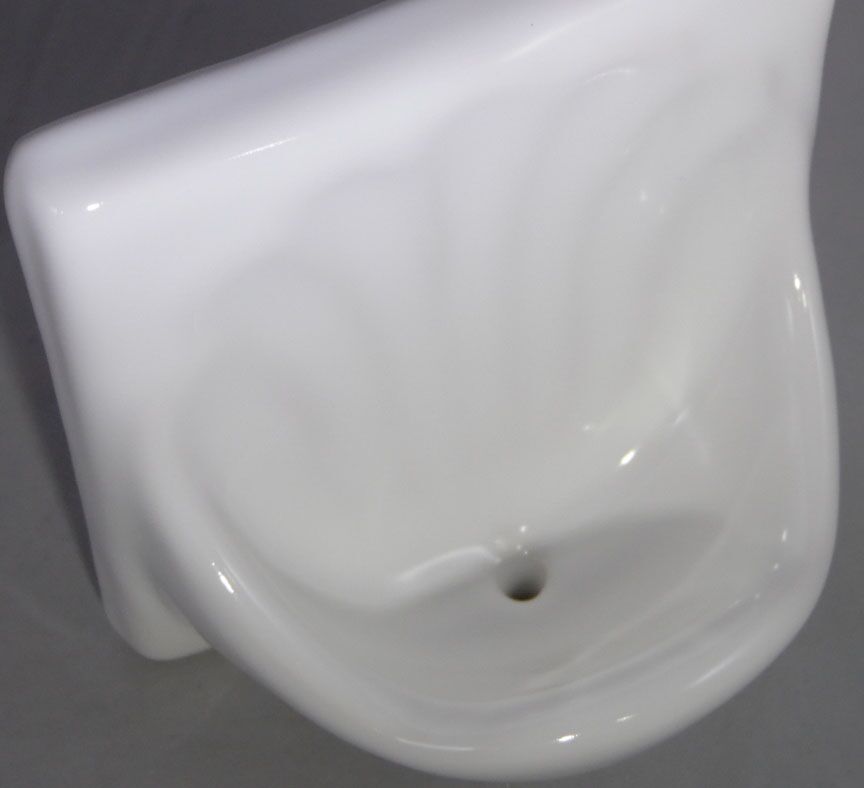 AC Products Inspired 500 Series
AC Products AR151-C5 gloss black shell soap dish on square tile with drain hole, FLAT-BACK mount, 5-5/8" wide x 5-7/8" high x 3-1/2" projection
(only one left in gloss black, white is our old picture)
Add

Manufacturer: AC Products
AC Products Bar Exchange: Use this part number AS MANY times as you need to change from the default 24" bar included to a different bar color or size. Or even the option of no bar.
[36" CLEAR bars completely sold out]
*For the no-bar option, and reduction to 12" bar, if the dollar deduction does not show up in the shopping cart, fear not. We will make sure it processes correctly when we write up your order.
Add
Our standard colors, group photo shown here, were available for all 500 Series ceramic pieces. To view each color individually and with its description, please go to our main
ceramic colors page
.
About the towel bar sets above:
Each set comes as 2 posts with a 24" bar. So when selecting a quantity of 1 above, you get two posts and one bar. The BAR EXCHANGE part number above is for changing the bar option. You can switch the color of the bar, or choose to go with a longer or shorter bar. You can even order a pair of posts with no bar by choosing the no bar option. Posts always come as a pair. We cannot sell just one post. So they all come as a set and by default with the 24" bar.
Since we have only a couple of white sets left, each comes by default with a 24" white bar.
White and Clear bars come in 12", 24", 30", and 36".
This ceramic bath hardware was MADE IN THE U.S.A.
Stock and Lead times:
Not a whole heck of a lot left. Just oddball items. Whatever we have will ship right away.
AC Products website pages, color information pages, and other help