Ceramic Bath Hardware Vintage 700 Series summary
AC Products section index
The Stylish 700 Series is the most comprehensive collection of items

It is available in all gloss and matte colors and many of the same style pieces are available in thin-set, flat-back, clip-on, and a few in mud-set mounting methods. Recessed TP holders, soap dishes, and shower caddies are also part of this series.
The collection contains towel bars, many soap dishes, TP holders, robe hooks, toothbrush holders, several corner shelves, corner shelf with a hook, and several shower caddies.
The 700 Series is the more traditional styled ceramic bathroom hardware. Items are square or rectangular with rounded corners. Most items are available in the traditional thin-set mounting method. Many are available in flat back, and then also in clip on mount. Items with multiple mounting methods look the same from the front, only the mounting method is changing. If you need help understanding or selecting the correct mounting method for your application, we have created a mounting methods examples web page.
About the 700 Series:
Anyone can purchase from us, home owners and contractors. We sell to everyone.




Order as little as one item if that is all you need.




41 of the 44 current items (not all shown above, and based on the multiple mounting methods) are available in 80+ colors. Three of the items are restricted to the standard color choices.



Everything is

Made in the USA.



We can ship these items internationally.

And because of the size of this collection, we have divided it into the following web pages:

There is one style of towel bar. But you have 4 mounting method choices, 80+ colors, and 4 bar lengths in clear or white.
Thus, a lot more than one choice.
There are 3 sizes: small, large, and jumbo. The jumbo also comes with or without the tidy hook below it. And there is a flat back version of the jumbo in a slimmer height style. The four main choices come in thin-set and flat back mounts. And in 80+ colors.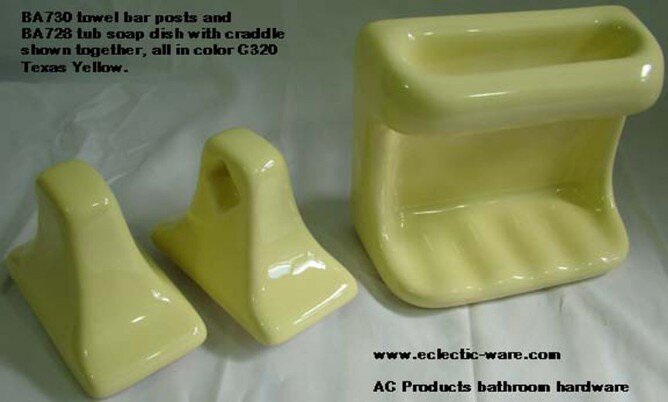 Lots of choices here. There is the standard L shape tub soap dish, then a narrower version of it, and the version with the washcloth cradle. There is a double-wide version, and even one with a drain hole. And then the vanity soap dish which does have a matching toothbrush holder to complement it.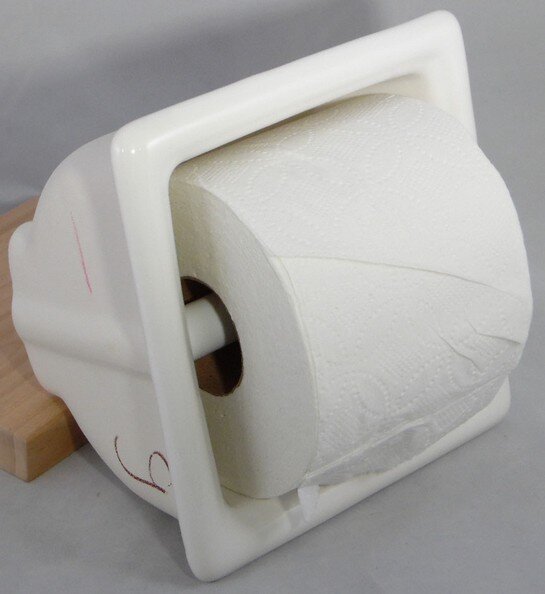 Just a few choices here: the standard wall mount, in 4 mounting methods. A larger wall mount version, and then the recessed TP holder.
One hook design, commonly called a robe hook. But can be used for hanging brushes, and used in closets and entryways.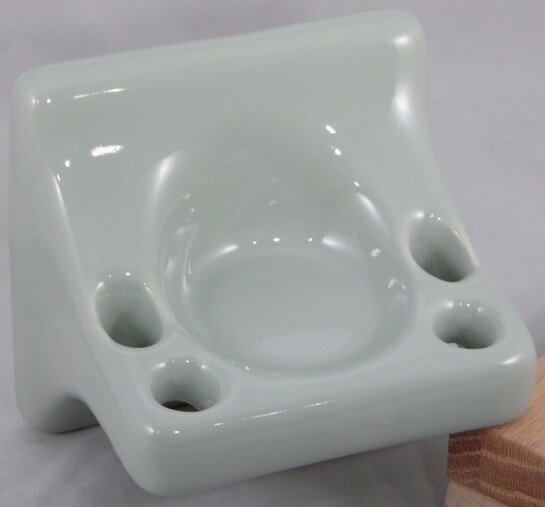 One style to match the vanity soap dish. Available in 3 mounting methods and the 80+ colors.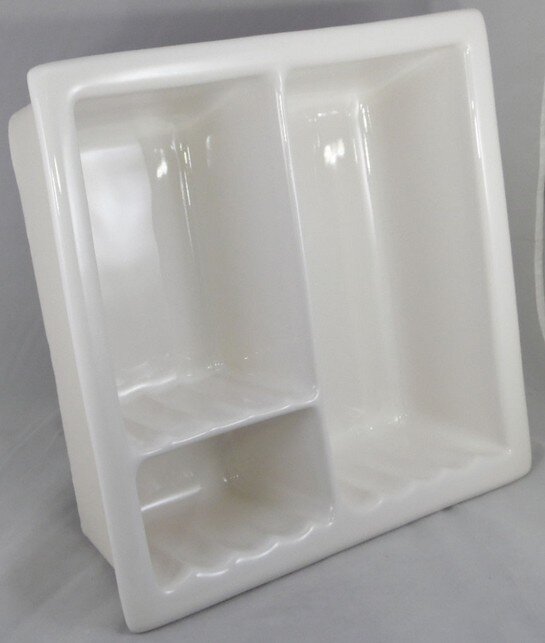 Three choices. The taller slender 2-compartment comes in the 80+ colors. The larger 1-compartment and 3-compartment units come in the standard colors.
Great for creating a niche in your shower to hold bottles and soap.
Whether you need one item as a repair, or you are creating a new bathroom suite, ceramic bathroom hardware is awesome. Completely waterproof, it does not fade, and real easy to clean. The multiple mounting methods in the 700 Series allow you to mount items within your tub or shower stall, and then still mount TP holders, robe hooks, and towel bars in the rest of the bathroom.
The numerous colors available in this series match to many popular ceramic tile colors, or they can compliment various colors. The most extensive selections are in this collection.
And then, most of these same items compose the Exceptional 900 Series in the stoneware colors. If you are looking for multiple color ceramics that resemble marble and granite, there are nice choices in that series.
One of our old press releases from September, 2015:
AC Products website pages, color information pages, and other help