Color Choices Ceramic Bathroom Hardware [Help Page]
Click or tap the orange menu button to access all AC Products section page links
Glossy, Matte, and Stoneware Color Choices:
The first 14 colors shown are the basic colors, of which the Inspired 500 Series, Sleek 800 Series, 600 Series, and Stylish 700 Series are all available in. Every piece, every mounting method, all available in these 14 colors, and in any quantity that you would like. If you need just one towel bar, TP holder, or soap dish, that is fine.
After these 14 colors, we will show the extended colors for the 700 Series. The list will be long, especially if on a smartphone. It will be a 60 story tall column, be ready. And then after that, the 6 stoneware colors for the Inspired 900 Series.
ALSO NOTE:
This is a help page, not a product page. Thus the colors shown below are for reference for the bathroom hardware items. To order any of the available items, you will need to be on one of the
AC Products collection pages
. Access to these pages is in the top Orange menu button or the text menu toward the bottom of the page.
We also show most of the colors below in side by side comparisons of similar colors on our
color comparison page
.
Now, the Scoop on AC Products.
Yes, they are out of business, as of November, 2022. They announced it, halted production, and only sold off what they had had currently made. We were a "little" lucky. We were able to stock up on some towel bars, TP holders, shower caddies and a few other items. This note is now updated as of Feb. 17, 2023. Stock is selling off. There are some holes already for the items we normally kept in our stock, primarily the 700 Series and 900 Series. We are noting in the product "select your color" drop down menus as to how many of each item we have left in each color. And we have erased options for items that are completely gone. Updating it pretty much every other day. We still have a fair amount of stock on hand. But when it comes to all those wonderful colors, they are pretty much gone. We will continue to sell what we have until it completely runs out. We still offer Lenape Bath Hardware, and hope to find a source to re-invent some of what AC Products had offered. Many of our AC Products web pages still have a lot of older info. This note supercedes everything....
** December 27, 2022:
On November 2, we posted a note on this page about AC Products going out of business. They are completely shut down now. We cannot order anything further from them. During the month of November, we attempted to stock up on everything we could of popular items and popular colors for us. Some series like the 500 and 800 series, we did not sell much of, so we have extremely little stock in those two collections. We have a fair number of items in the Stoneware 900 series, and modest quantities in the 600 series. And then for the 700 series, we were lucky to stock up on the majority of items in gloss white and gloss black, for what AC Products had left. We also have many items in gloss bone, gloss biscuit, ice white, matte white and a few other colors for some items.
What we had been doing for the first few weeks of December was double checking our inventory on hand. And then, beside each item where it says SELECT YOUR COLOR, we have noted the quantities left for each item in colors in our stock. So for many items in the 700 series, we have a few months worth of stock. But most of the extended colors and colors that were barely requested, those are gone. We are leaving the color list below en tact. Mostly for reference, but because we have a lot of odds and ends still.
So we have updated our part numbers so only items within our stock can be ordered. We are updating these quantites as they sell, basically every 2nd or 3rd day we update a few. We are keeping close track of it, especially for items that there are only one or two left of. So pretty much 99% of the counts we have posted can be trusted day to day.
It is our goal to find a new ceramics producer, hopefully one that makes many colors and items like ACP did. So far, luck is not with us. But we will keep trying. If you have any questions about any items, you can
e-mail us
.
Now: the original standard colors for the 500, 600, 700, and 800 Series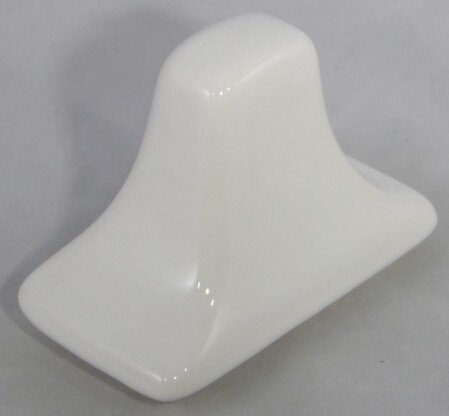 C1 Gloss White

This is the standard gloss white.
Goes with most white tiles, it is the most common white.
We stock the entire 700 Series in C1 gloss white.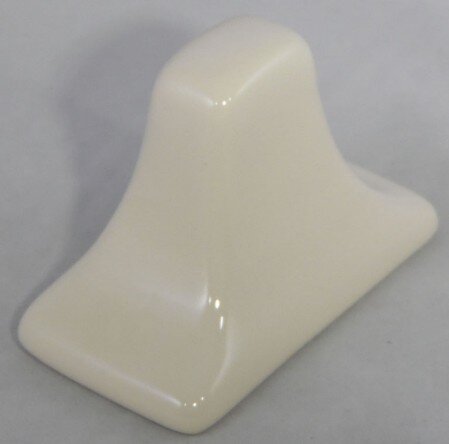 C3 Gloss Bone

The most popular of the several bone shades.
Best described as white with a hint of brown mixed in to make a very pale tan.
C5 Gloss Black
Completely black, as dark as black can be.
Very nice shine, kind of resembles an automotive finish.
Most every 700 Series items stocked in gloss black.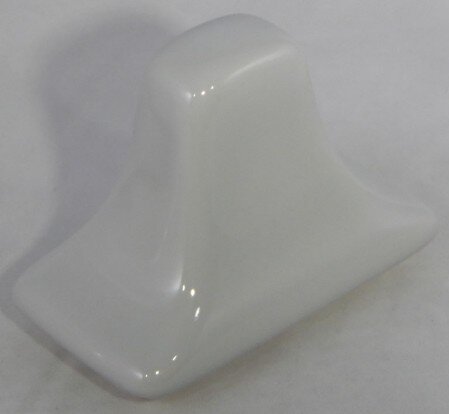 C12 Gloss Sterling Silver
An elegant light grey
with a mild hint of blue to give a silver overtone.
C16 Gloss Almond
Just a little darker than bone.
Almond has some brown and yellow tinge both and
is a couple shades darker than bone. Still a light color.
C34 Gloss Ice White
The whitest of the glossy whites.
A pure white, no hues of any other color.
If you have bright white tiles, go with this color.
C70 Gloss Kohler Biscuit
Yes, the match to Kohler brand biscuit color.
Considered a faint cream or light ivory tone.
C119 Gloss Shell
This is a very faint pink.
Basically white with a hint of red to make an elegant light pink color.
C256 Gloss Fawn Beige
Beige is a spec darker than almond,
but as the light reflects on it, you can pick up on a faint rosiness to it.
C304 Gloss French Provincial
Very similar to a bone color,
kind of like French Vanilla ice cream. A little yellow but not overdone.
M31 Matte Biscuit
Very faint, almost white-like,
but you can pick up on the faint creamy tone.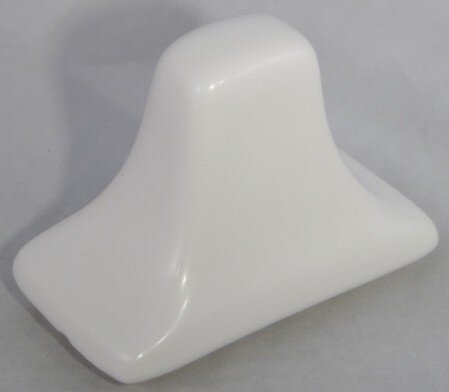 M66 Matte White
This is the standard matte white.
Kind of a milky tone to it, not the brightest of whites,
but a clean white.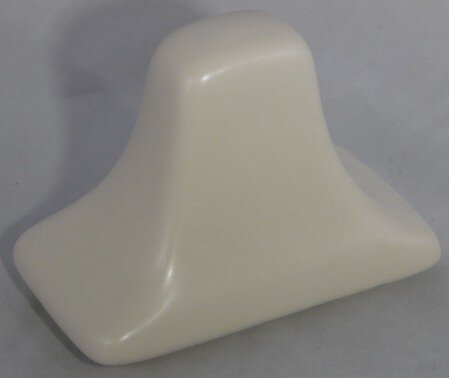 M81 Matte Almond
A light almond hue but in the matte sheen.
The most popular of the several matte almonds offered.
M84 Matte Ice White
A nice bright pure matte white,
definitely whiter than the M66 color.
Color Selection Help
Whites are hard to decide upon. If you have a white tile that is called Snow White, Ice White, Glacier White, Bright White, or anything that implies a brighter white, go with color C34 gloss ice white, if it is glossy. If a matte tone, go with M84 matte ice white. These are the two Whitest Whites! Subway tiles are generally a brighter white, in both gloss and matte. C3 bone is an off white with a brown hint. C70 is an off white with a cream-ivory hint.
What we had Stocked (now limited)
In our 700 Series, most every item is stocked in C1 gloss white and C5 gloss black. Many items in C3 bone, C34 ice white, and C70 biscuit, but potentially in not all mounting methods. A few items in the 3 more popular matte colors: M31, M66, and M81. With near 40 items available in approx. 80 colors each, even AC Products doesn't stock them. The 500 Series is stocked in C1 gloss white. The 600 Series in C1 and C5 and sometimes bone and almond too. In the 800 Series, most every item is ordered as requested.
Extended Colors for Stylish 700 Series
ALL items in the 700 Series, with the only exceptions being the large BR791 and BR793 shower caddies, are available in these additional colors, and in any quantity that you desire. You can order one of anything from the 700 Series in the following colors.
The 500, 600, and 800 Series items are available in these colors also, BUT with a quantity restriction. A requirement of 20 or more of the same piece must be ordered for the 500, 600, and 800 Series to be made in these colors. Being that the 700 Series is by far the most popular, all items can be ordered one at a time in any of the following colors.
Color C220 Gloss Cobalt carries a premium price on all items. It is a specialty color, but available one at a time on any Series 700 items (except those large shower caddies).
Colors below are in numeric order by color code: all Gloss (C) colors first, then all Matte (M) colors follow.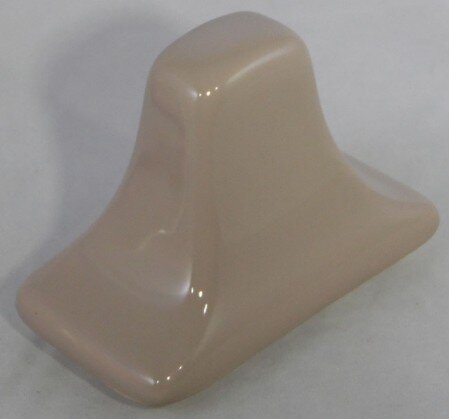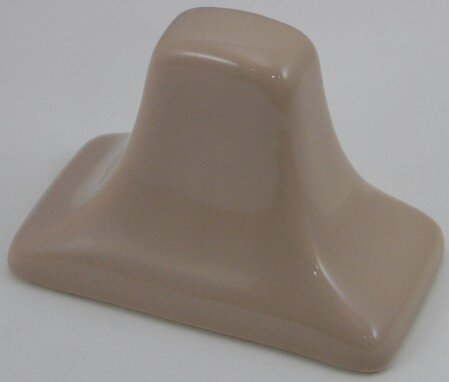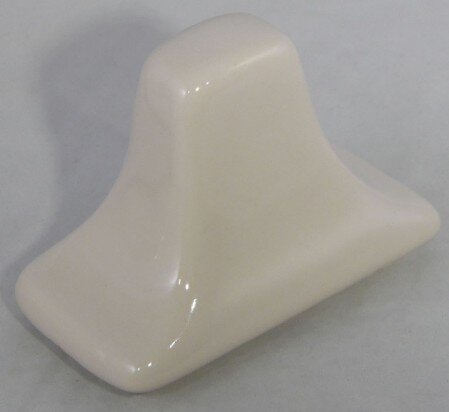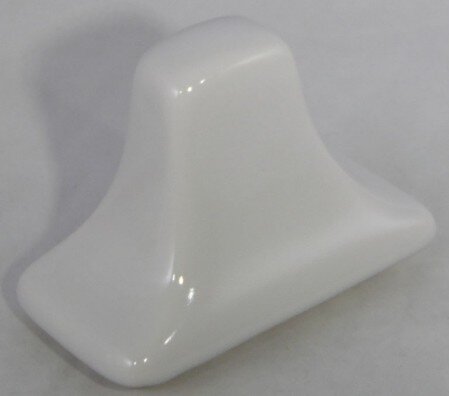 C17 Gloss Light Grey
A nice even light grey tone, no other hue distortions.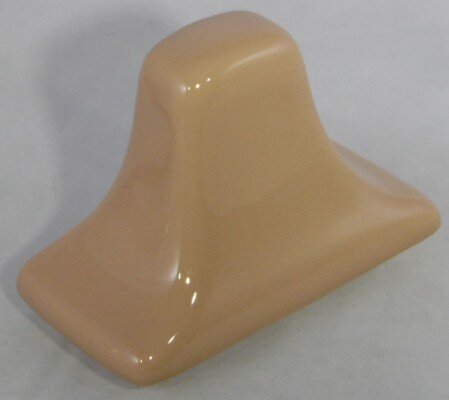 C21 Gloss Mexican Sand
Yes, when light reflects on it,
you can pick up on a rosey hue. Overall, it is a light brown.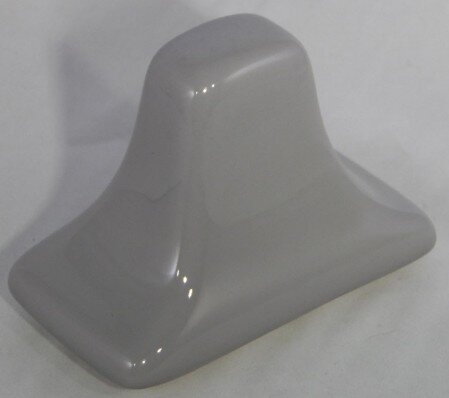 C67 Gloss Smokey Grey
This is a medium grey tone.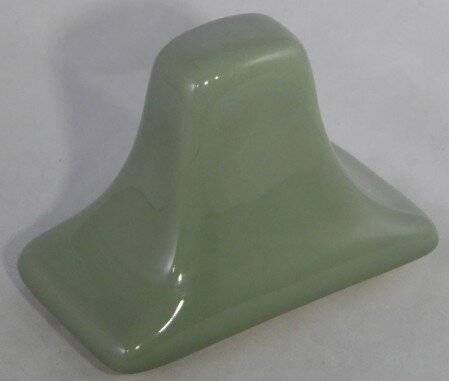 C73 Gloss Cypress
A medium green tone, somewhat mossy green.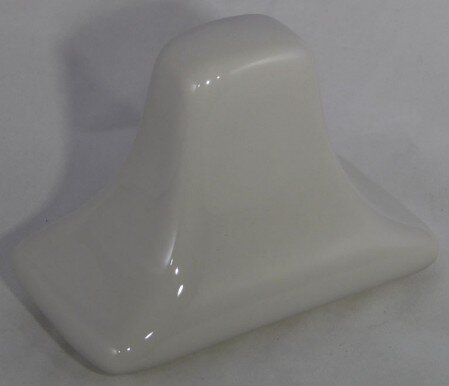 C97 Gloss Desert Grey
In the light grey family
but getting a shade or two darker.
C101 Gloss Granite
A high concentration of darker spots on a white background.
C115 Gloss Heron Blue
A light baby blue with
a faint greyish hue to it. The lightest of the blues
that we offer, and a very popular color for over 60 years.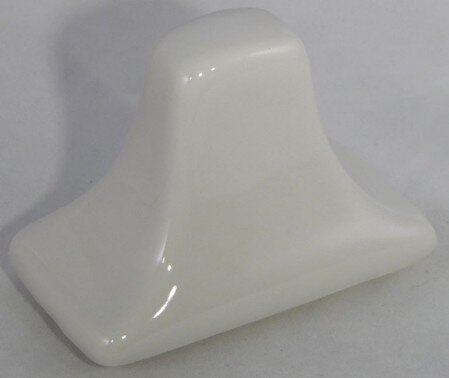 C118 Gloss Tender Grey
Kind of like taking bone
and grey and mixing them, a soft warm grey tone.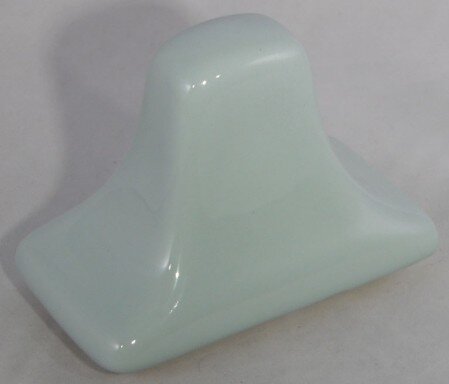 C129 Gloss Seafoam
This is a bluish hue seafoam green.
It is not the standard green only kind of seafoam,
you do see a distinct bluish-green hue in it.
C133 Gloss Navy Blue
Yes, it really is blue
even though it looks almost black. An extremely dark blue.
C139 Gloss Crisp Linen
Definitely a cream or ivory tone,
more yellowish than what biscuit is.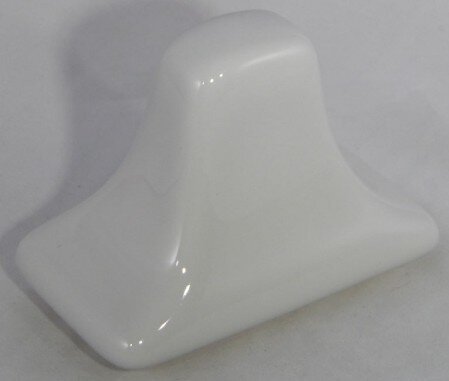 C143 Gloss Kohler Ice Grey
The real Kohler ice grey,
matches their accessories.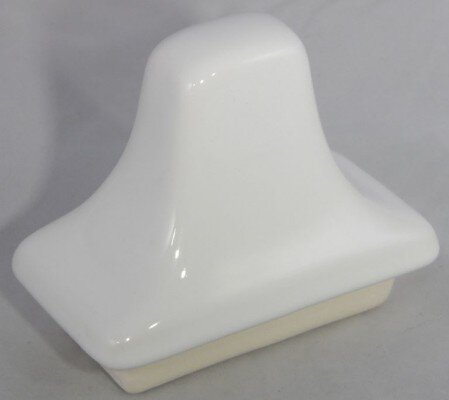 C144 Gloss Kohler White
A nice bright white that
matches to Kohler's standard white.
C150 Gloss French Provincial
Another version of a creamy vanilla tone color.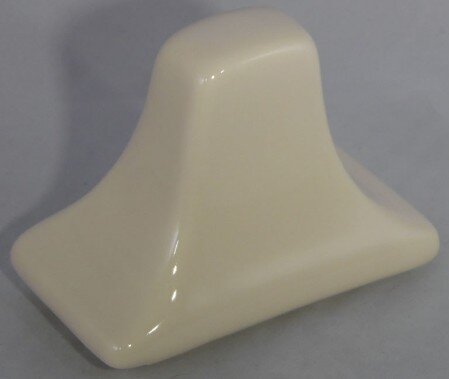 C165 Gloss Kohler Almond
The match to Kohler's popular
almond color. A little different from the C16 standard almond.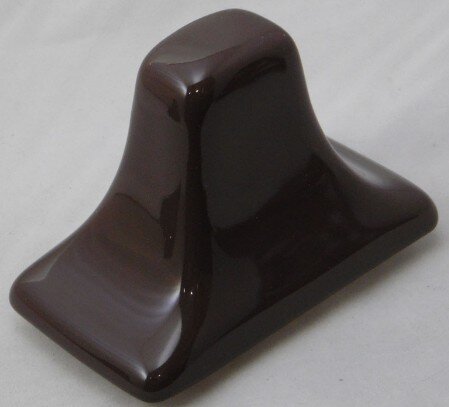 C171 Gloss City Line Kohl
Yes, a Kohler dark brown.
It is the darkest of the brown colors that we offer.
C201 Gloss Gold Dust
Golden speckles on a white background.
C220 Gloss Cobalt (premium color)
Cobalt is an iridescent
purple. In dark light, it can look black, when light hits it,
the corners will reflect purple. Considered a purplish-blue.
C235 Gloss Pink
The most popular pink tone over
the last 60 years, considered a medium pink tone.
C301 Gloss Pepper White
A light concentration of
black speckles on a white background.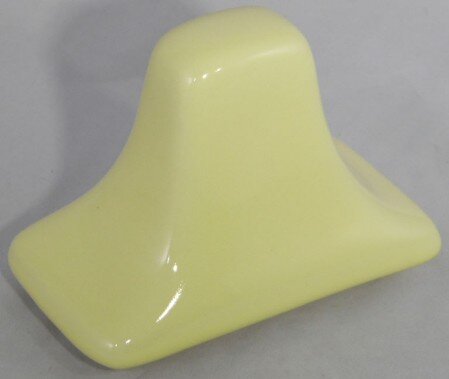 C320 Gloss Texas Yellow
This is yellow, normal yellow,
common yellow, real yellow. Not light, not dark, just a normal yellow.
C409 Gloss Architectural Grey
Grey with a brownish
overtone and the most faint addition of a green hue.
Hard to see the green, but it is a brownish-greenish-grey.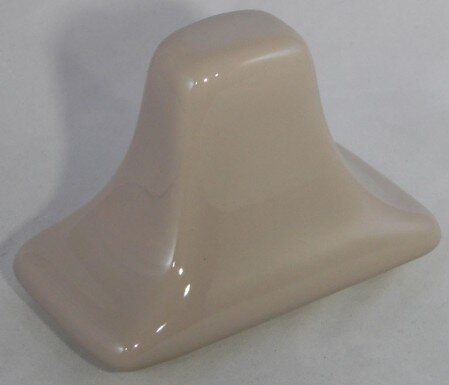 C444 Gloss Artisan Brown
It is brown, but their is a
hint of grey added in. So a medium brown with a dusty
hue of grey lightening it a spec more.
C460 Gloss Cornsilk
Yellow but washed out a bit.
A light yellow, more of a watercolor yellow.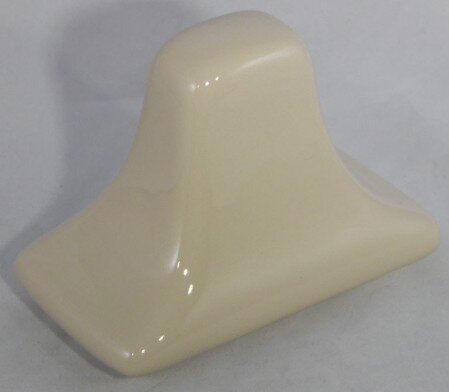 C466 Gloss Elemental Tan
A very nice light brown tone.
C469 Gloss Galaxy Blue
A rich tone blue a bit darker than medium blue.
C722 Gloss Medium Blue
Traditional sky blue color,
an even blue with no other hues.
C753 Gloss Aspen Green
A distinctly lighter green tone.
Not a seafoam look, just a light pastel type green.
M13 Matte Almond
Another matte almond choice
slightly darker than the M81 version.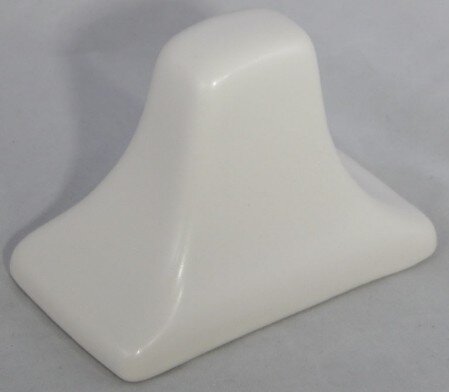 M23 Matte Mocha
If you are seeing white, that is right.
This is a faintly off white shade.
M27 Matte Bone
One of the faintest brown tones achievable.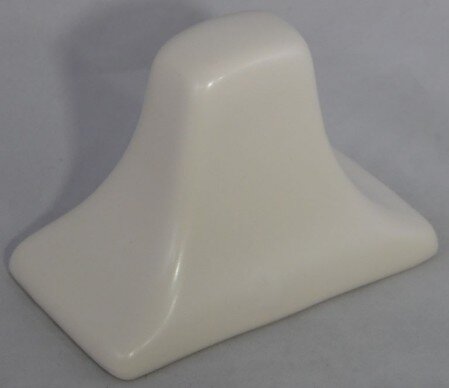 M39 Matte French Provincial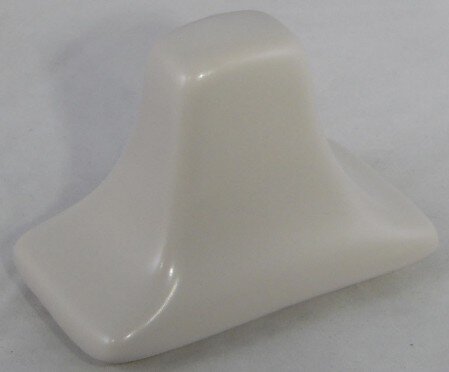 M53 Matte Steel Grey
A very nice light grey tone in the matte sheen.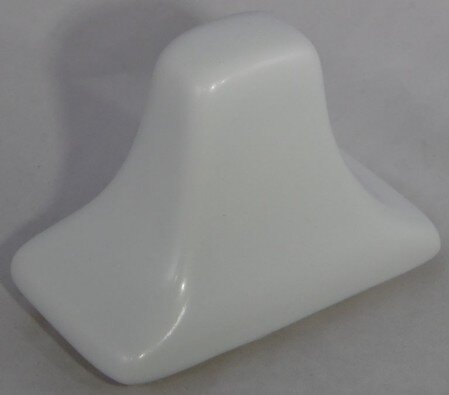 M57 Matte Pearl Grey
The lightest of the grey tones in a matte option.
M69 Matte Smokey Grey
Still a very light grey with a warm hue.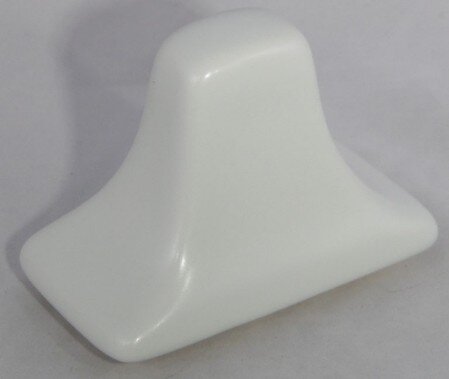 M76 Matte Seafoam Green
There is the faintest hint of green,
you can see it, but it is incredibly light.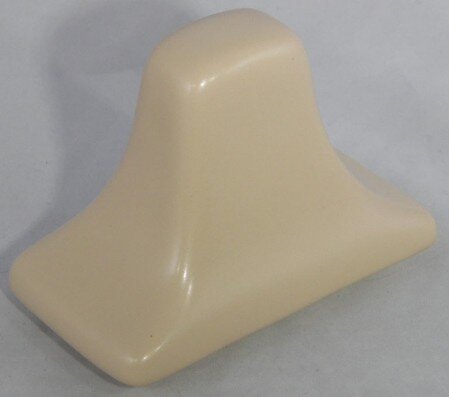 M79 Matte Mexican Sand
This is a rich warm
tone light brown in a matte sheen.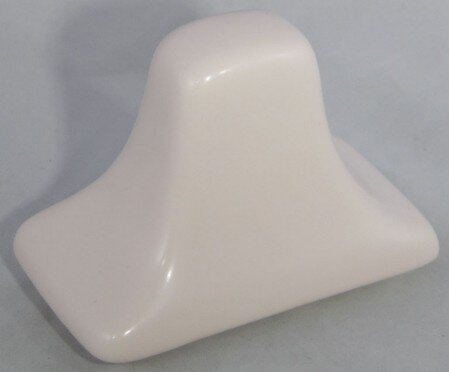 M98 Matte Shell
Light pink.
M99 Matte Sterling Silver
The faint bluish-hue grey
to create the silver look.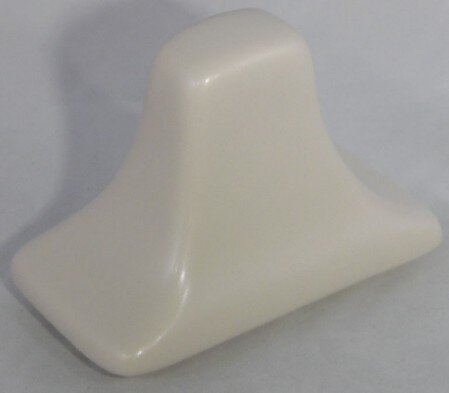 M137 Matte Black
Pure dark black but in the matte sheen.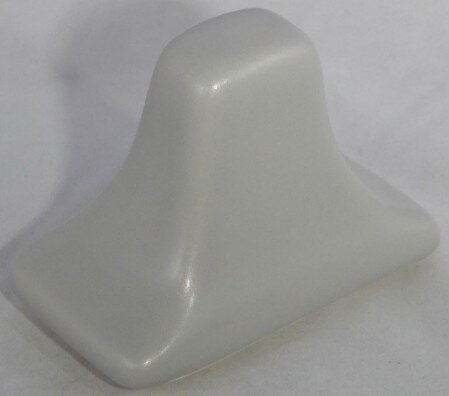 M709 Matte Architectural Grey
That brownish-most faint
greenish-grey hue. We see the faintest hint of green
in it when we look at it.
M736 Matte Fawn Beige
Yes, there is a distinct rosey
hue visible in this matte color. Rosey-light brown color.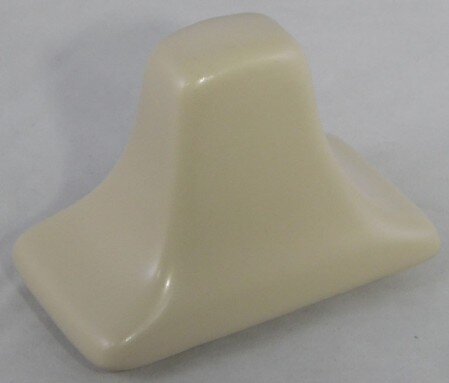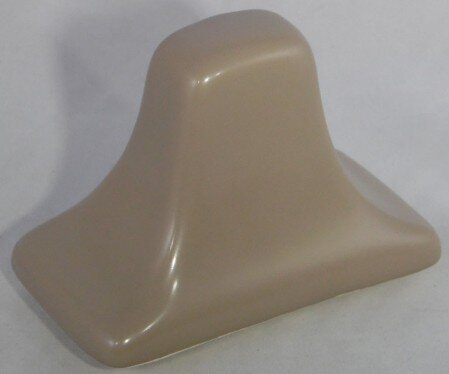 M766 Matte Elemental Tan
A nice light brown matte color.
M771 Matte City Line Kohl
A direct compliment to the
gloss version. This is the darkest matte brown color that we have.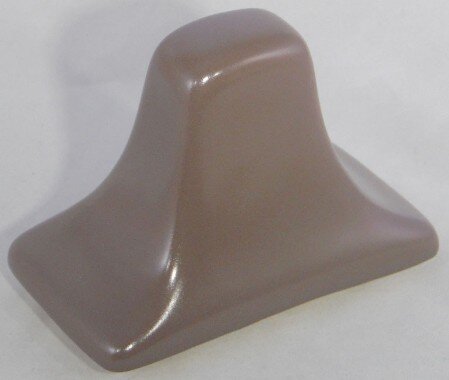 M944 Matte Artisan Brown
A direct compliment to
the glossy version. A warm greyish-hue brown.
Gloss and Matte Colors
There are more gloss color choices than there are matte colors. Not every gloss color has a matte counterpart. Some do, but not many.
Matte Explanations
M23 Matte Mocha, despite its name, is a matte white tone. There is just a tinge of color to it to make it an off white.
M137 matte black kind of looks like it has a leather appearance.
M771 matte City Line Kohl is the darkest of the matte browns.
Oldies
Colors C115 Heron Blue and C235 Pink are generally the very popular blue and pink from the 1950's to 70's.
Note that C129 Seafoam is a bluish seafoam, not the pale green like a mint green. It will NOT match the greenish seafoams.
The M76 matte seafoam is such a pale green, extremely light.
Stoneware colors for the 900 Series
These six colors are for the items shown on the
Inspirational 900 Series
. The 900 Series is made up of almost the entire 700 series and a few items from the 800 series. Additionally, most of the recessed items come in most of the stoneware colors. All of that is explained on the 900 Series page.
S901 White Marble Stone
A brownish-greyish-white mix,
granular pattern to look like real stone. The main hue is not
white, it is a dingy white to resemble real stone. Matte sheen.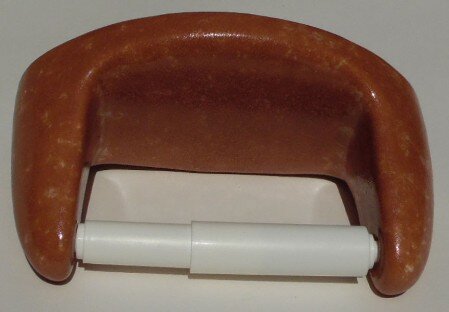 S902 Red Clay Stone
A mix of red, dark orange, and some
light speckles to make a reddish granite look. Semi-gloss sheen.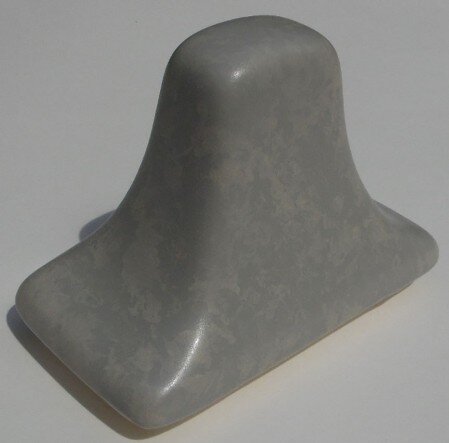 S904 Smoke Grey Stone
This will have several light greys
mixed together, including a bluish grey, and some cream
tones. Varies, sometimes the bluish-hue grey is a little
more dominate. Matte smooth sheen.
S906 Blue Grey Stone
Predominately darker blue,
but a mix of greys and off cream tones mixed in.
Semi-gloss sheen.
S909 Dark Bone Stone
A mix of browns and lighter tones.
Overall a caramel like appearance. Matte sheen.
S910 Sandstone
Distinctly a golden dominance.
A mix of brown, gold, yellow, cream. Lighter than the
dark bone stone and much more golden. Matte sheen.
It has been difficult to take spot on photos of any of the above colors. In the sunlight, shade, or in our photo tent, they pick up shadows and do not always look like what we see without the camera. We have various product photos on our other pages for the shopping cart items. We mix up the colors we use instead of all just in white. Clicking on any of the cart images generally open views to additional picures.
The S904 has multiple grey and cream tones, with a faint bluish hue. S909 is predominately a caramel type tone in the brown family. And then S910 has a more dominant golden hue. These are the three most popular stoneware colors. We try to keep many items in stock in these three colors. We cannot keep all items in stock, but some of the more popular items are kept on hand.
This page was set up to show the individual color images only. On the
Cross Reference Color Tile Chart
page, we have a grid of color number for the tile brands that AC Products is basing their colors upon. Many are Dal Tile and Kohler colors.
And then on the
Color Comparison and Selection Help
page, we are going to show almost all of the same gloss and matte colors on this page, but in group photos. Comparing the greys to greys, browns to browns, etc. Seeing how some of the colors change in respect to others does help. We will show the difference between white and bone, or white and biscuit, since many colors are easy to confuse when you have no basis to work upon.
Then lastly, we can help kind of in person. If you have a tile piece, or a broken shard of your towel bar or soap dish and wish to mail it to us, we can tell you which ACP color it might match to, or what the best compliment colors will be to it. AC Products has 80+ gloss and matte colors. There are probably a thousand tile colors out there. So we cannot make any promises about a match, and we can match only to their existing color pallet. They do not create custom colors. So the matching we do is just reporting what exists that can work with what you have.
You can mail your tile pieces or broken shards to:
attn: John, Eclectic-ware, 3110 Turkey Walk Lane, Wimauma, FL 33598.
Make sure to include a note with your
name, phone number, and e-mail address
. And a brief description of what you are looking for. We will get back to you.
If you write in big letters COLOR MATCH on the outside of the box, that is helpful too.
If you wish to
e-mail us GOOD photos
of your colors first, before sending anything in the mail, you can. Note: taking accurate pictures of colors, especially within your bathroom, is not always easy. Bones can look like greys or peach colors. Whites can look like all sorts of tones. Picture taking of light colors, or any color in an odd indoor light, or with a flash, can really distort colors. We can try to offer explanations to e-mailed images. And we will comment on any we are completely unsure about. Best pictures are in naturual outdoor light, but not direct sunlight.
Our e-mail address to use for this is
bathroomhardware@verizon.net
We will help to the best of our ability, and to the limited number of color selections. There definitely are a thousand or more tile colors available from lots of manufacturers. AC Products offers some of the more popular tones. It's much better than just plain white like you find with most imported ceramics.
AC Products makes their bathroom hardware in the USA.
AC Products website pages, color information pages, and other help