Testimonial Rock Solid Hardware
Some Real Life pictures of our Solid Surface products
A long time ago, one of our customers sent us some photos of her bathroom. She had a tub deck and surround made from Corian Mediterranean, and a matching vanity countertop. To compliment her bathroom with accessories to match, she had a towel bar, TP holder, and pedistal toothbrush holder made from Corian Mediterranean. The pieces accented her bathroom well. We added the photos to our website well over 10 years ago and decided to keep them on our new re-write of the site. This is a good demonstration of how the Rock Solid products match solid surface counters.
Note, as the years have gone by, not all items are available any longer. Rock Solid has made some changes to their program.
Photos are compliments of Denise F. from Lynn, Massachusetts.
Her tub deck.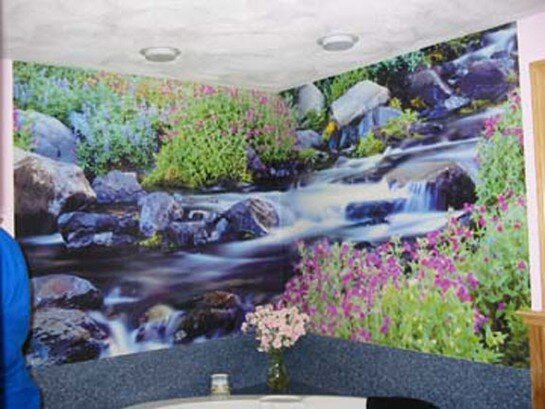 Her nice colorful mural behind the tub.
Close up of the TP holder mounted on tub siding.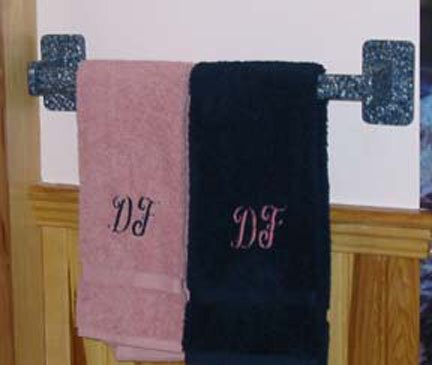 Matching Corian towel bar.
Her pedistal toothbrush holder.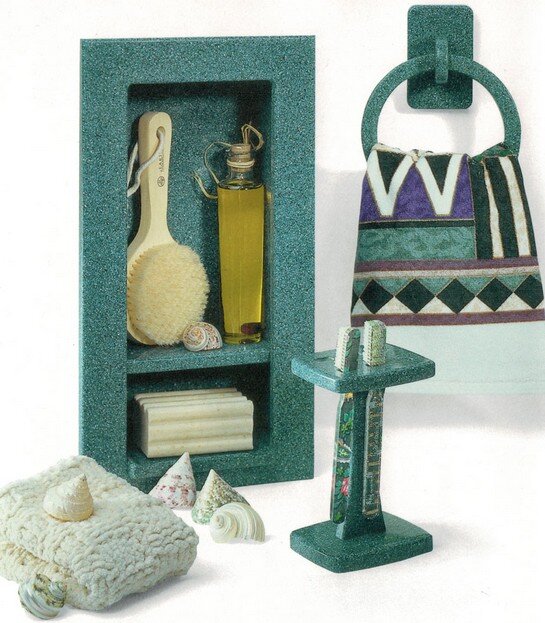 Rock Solid website section pages: