Walzcraft Melamine Door Styles and Colors
Use the orange Menu button to navigate our Walzcraft Doors pages
Pick your Melamine door color and Wood Pull Design
There will be much more extensive line art drawings pertaining to the wood pull shapes and measurements on the
Pick the shape of your wood pulls page
. This page is to get you started on your Melamine color: white, almond, or maple wood grain. And then to give you an idea of how the J-pull, C-pull, and Big-C-pull look on the doors.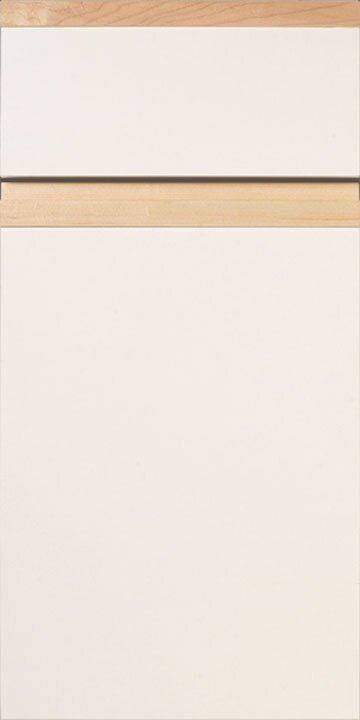 J-pull Finger pull
on White Melamine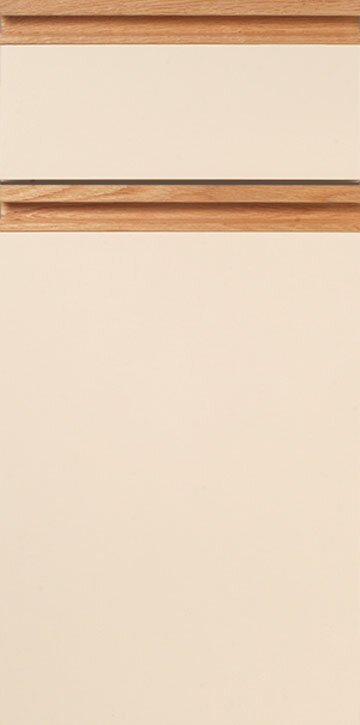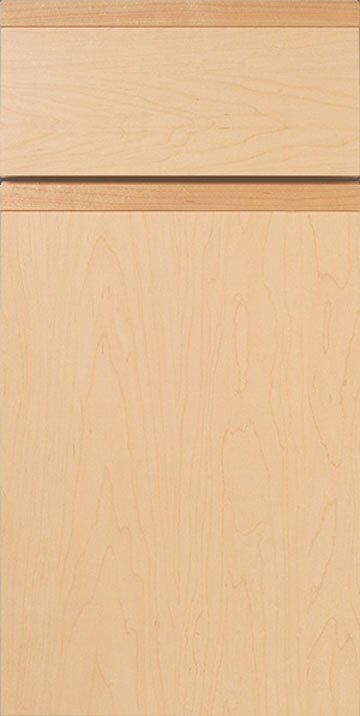 A quick note about the 3 designs above. You can mix and match them as you see fit. If you want C-pull with white, or almond, and in the medium brown walnut color, you choose your options. The 3 doors above are representations. You control how you mix the look on your doors. You can see that the J-pull and Big-C-pull are taller. The normal C-pull is shorter. Detailed measurements on them are on the
finger pulls web page
.
On the Big-C-pull, it looks like a Capital C, this is why we are calling it Big-C. Quality Doors and Woodmont Doors only offered the J-Pull and C-pull. They never had the Big-C. But throughout the years, we were asked about it a lot. There have been many door manufacturers. who made this style of door. So we are offering the options now available to us.
Also, we are a bit limited on pictures. The white melamine above is white, not the hue that might be coming through on your monitor or phone. We grabbed the images from Walzcraft's website. So when we get around to ordering 3 sample doors, we will take our own pictures at that time.
There are THREE choices of wood finger pulls, and THREE choices of melamine color. When you make it onto our quotation request form, you will see EIGHT choices of doors. Huh? What the heck are you talking about, John. Are there 3 or 8? The door design is available with one of the 3 finger pull choice, or NO finger pull choice. And then all give you a choice of either 3/4" thick doors or 5/8" thick doors. Those will be the 8 choices in the first drop down menu on the order/quotation form.
Measure your door thickness, is it 5/8" or 3/4". Then look at your wood pull from the side edge of the door. Compare its shape to our black and white line art diagrams above.
Then step two on the form is selecting White, Almond, or Maple melamine. Quality Doors and Woodmont Doors only offered White or Almond melamine. Since Walzcraft is making Maple woodgrain available, this is why we are showing it.
4-sided edge banded melamine doors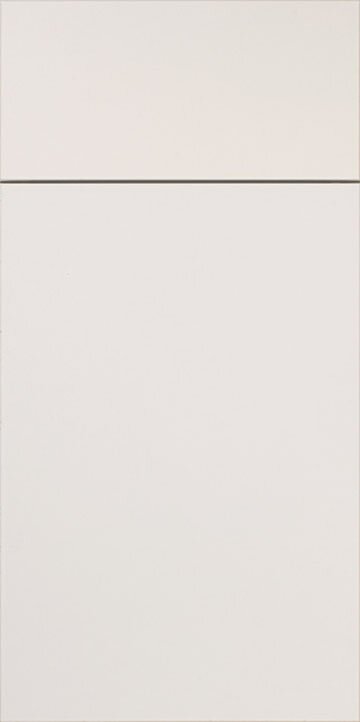 No pull edgebanded door
White Melamine
The no wood pull option is just a 4 sided edgebanded door. Sometimes you just need a slab door, or you just want a slab door. So this style of door is available without the wood pulls. Both in 5/8" and 3/4" thicknesses. And in all three of the melamine colors. Note on the Maple woodgrain, the grain will run vertical on the doors. On the drawer fronts, you can have the default horizontal grain, but also the option of selecting vertical grain.
Personal note: If ordering doors with the wood pulls and with the maple woodgrain, the horizontal woodgrain for "drawer fronts" looks better. As you can see in the demo picture higher up on this page. BUT, if opting for the NO pulls option, it actually has been a popular practice to have a vertical woodgrain on a drawer front above a door. The grain lines seem to travel from the door into the drawer front. It is YOUR personal preference, and it is your kitchen. I believe the grain should normally run with the longest measurement as we normally cut wood planks and boards. But you are allowed to request it the way you want it.
Walzcraft Website section page index