Classic Oval Shape Porcelain Bathroom Hardware
Classic and Classic Blossoms porcelain bathroom hardware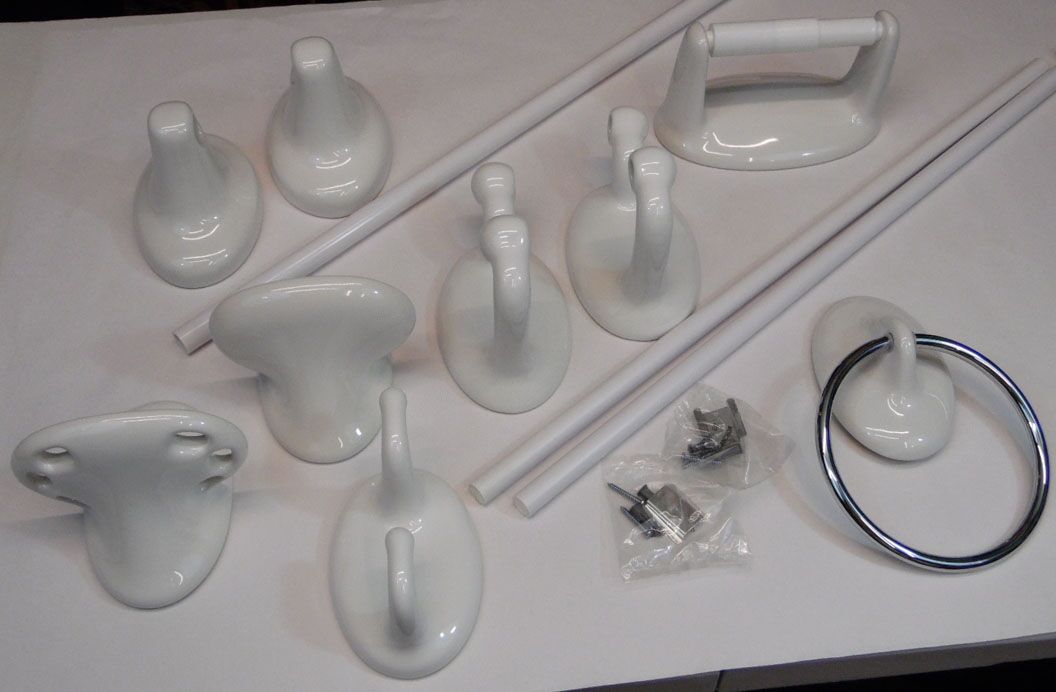 The Lenape Classic collection is composed of larger pieces. They are oval shaped bases and considerably larger than standard rectangular or round pieces. The Classic Collection comes in white porcelain only, and then the Classic Blossoms are a 3-tone pink flower with green petals. A very nice decal that is baked on to the porcelain for long lasting endurance.
The very old Classic items did come with plastic inserts glued to their backside to slide down over the mounting clip. The current version which has been this way for around 20 years, has the porcelain itself molded to fit over the clip. No more glue in inserts to come loose a couple of decades later. We have heard stories. Also, the older 18" and 24" single towel bars use to come with an oval shape bar and that was changed to round. Bars are now plastic and can be cut very easily. 18" towel bars still come with a metal bar, but when the metal bars run out, those will become plastic too. All items in the Classic Series are clip mounted. A few of the pictures below will have extended pictures to show you the backsides of a few pieces. All items will come with their mounting hardware.
The Classic and Classic Blossom series consists of 18" and 24" single towel bars, a 24" double towel bar, a towel ring, soap dish and toothbrush holder, and then a double robe hook. Below is our group photo of the series with the Blossom decal on it. Note that the towel rings might come with a white ring, but most likely will come with a polished chrome ring until the white rings are brought back. All towel bars are sold as a set: left and right posts with bar(s), and mounting clips.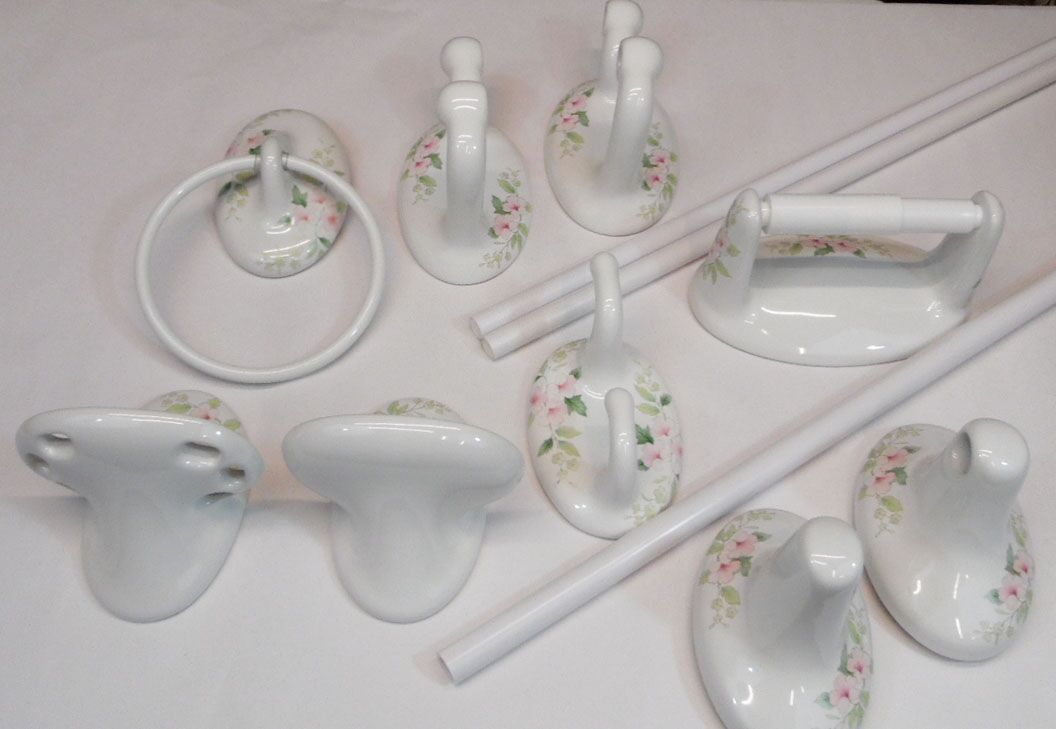 Amd now the Blossoms on White items: