Meridian Round White Porcelain Towel Bars
Lenape Meridian Series White Porcelain Bathroom Hardware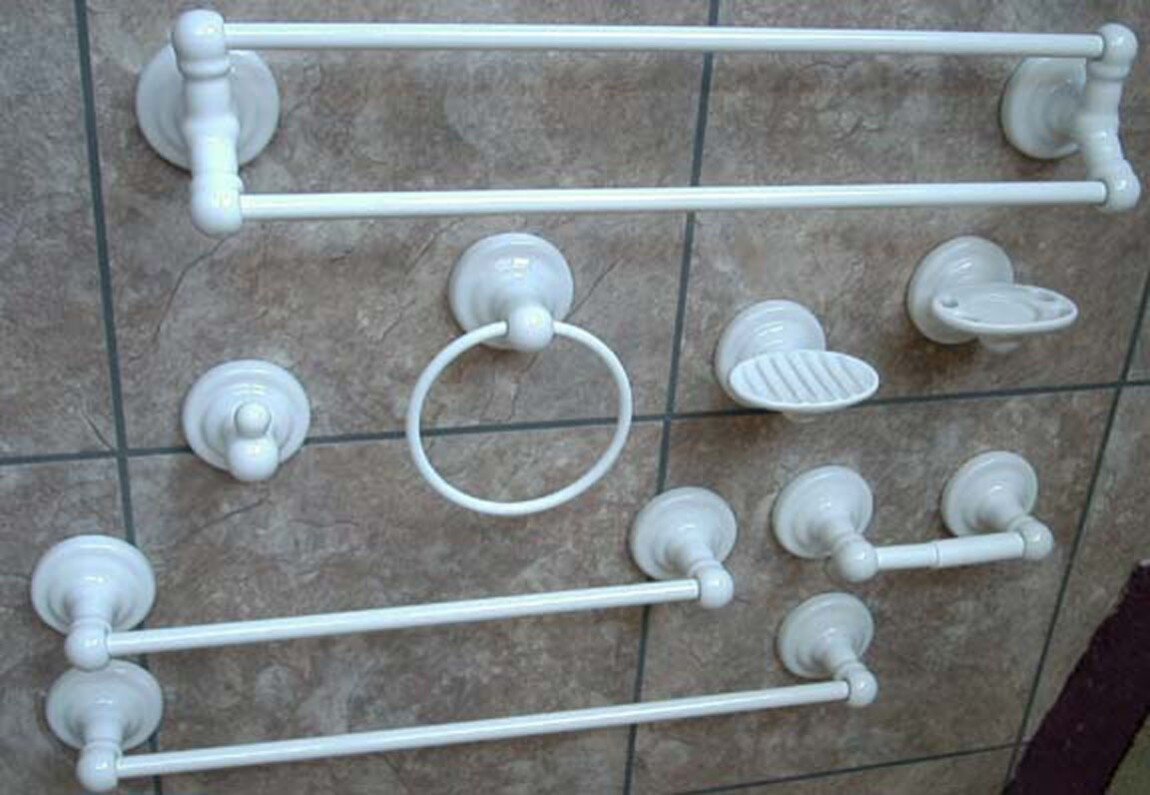 The Meridian Series has been around a long time. This would be considered vintage style bath hardware. Comes only in a gloss white finish. The mounting method is clip on only. Each base diameter is a uniform size from piece to piece. Most project the same distance outward, but that can vary a little. It is one of the few collections that we offer that contains a double towel bar. Use the same amount of wall space, but hang one towel before the other instead of crunching up two towels on the same bar. Only update to our older picture above is that the towel ring presently comes with a polished chrome ring. It might go back to white one day. We will update this note if that ever happens.
Please select from the items below. The Meridian collection we tend to set up as a direct ship from Lenape and most orders ship in one or two days from NJ. Smaller orders sometimes will be shipped via the post office for a better shipping rate. Larger orders generally ship via UPS Ground. Express shipping can happen upon request and we can offer shipping estimates when requested. Lenape is very very fair about applying the proper shipping charges. International orders may ship to us first, but some we can still set up as direct ships from Lenape. Meridian collection pieces generally ship right away as they are kept in stock at Lenape.
Although, our individual pictures below look greyish, the group photo above shows the white better.