Shaker Style Wood Custom Kitchen Cabinet Doors
Woodmont Doors section index
Shaker Style wood kitchen cabinet doors and drawer fronts (reference)
This page is for reference only. As of 4-4-22, we learned that Woodmont Doors is going to solely focus cabinet door production for their cabinet division, known as Woodmont Cabinetry. We are not part of their cabinet division. Thus, we will no longer be able to offer Woodmont wood doors and accessories. We have added
wood doors from Brushy Creek
. Web pages are up and ready for the Brushy Creek wood line. It is a bit simplier, just doors and drawer fronts, but still custom. Mix up profiles the way you would like, choose from 11 wood species. We announced on 4-23-22, our web pages for
Brushy Creek wood doors
are ready.
This is how Woodmont Doors had defined their Shaker Door Style:
Simple profiles, clean lines with little ornamentation
On the older pictures below, if we have a decent unfinished door match to the profiles of the door shown, we will direct you to the
Brushy Creek wood cabinet doors page
. And mention the profiles you should look at. The wood doors from Brushy Creek put simplicity back into the ordering process. Not a lot of choices, but you can create a lot of looks.
And if there is no match, we will say no match. We do offer a wide array of
RTF doors
. Lots of raised panel and shaker style profiles to pick from, and lots of colors!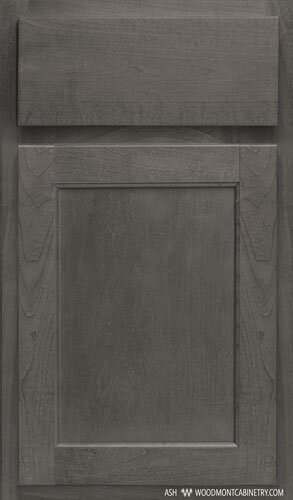 Brownstone Maple
Beaded Frame,
Shaker flat panel,
Easeover edge.
(close match)
Millstone Maple
No match due to 2-5/8"
wide frame.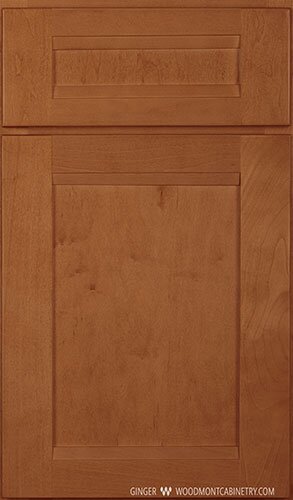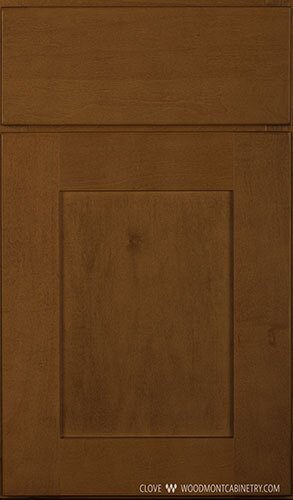 Wood Doors from Brushy Creek allow you to select your frame, panel, and edge profile and mix them around the way you would like. There are no set "door names" where you get it this way and this way only. You select your profiles and wood choice. You select whether you need hinge boring or not. And all are made to the sixteenth of an inch.
Woodmont Doors remaining website section pages: