ELite-LED T5 Tubular Lights Hera
Hera Lighting section index
Economically Priced LED Light Fixture with Integrated Driver
The ELite-LED (pronounced E-LIGHT) is absolutely the perfect solution for new installations where lower upfront costs are required. There is an integrated driver in each light, so no need to purchase an LED power driver separately. With a power cord or hardwire box, the ELite-LED runs from 120 volt household current. The ELite can connect directly end to end for longer runs, or be spaced apart with various connecting cables. The energy use is half of the T5 Fluorescent lights and you still get the same brightness, if not a spec more. The estimated lifetime of the ELite-LED is more than double the T5 XL fluorescents. And, it's dimmable when using compatible dimmers.
We keep the Hera ELite-LED in Stock in ALL 5 lengths and in both Cool White and Warm White.
And most of the cords, cables, and hardwire boxes.

Product Features:
120 Vac LED with integrated electronic driver

Available in five lengths: 1' (5W); 2' (9W); 3' (12W); 4' (15W); and 5' (18W)

New Feature: Line Voltage Dimmable with compatible LED wall dimmer

DLC 4.0 QPL listed

Available in 3000K (warm white) and 4100K (cool white)

Finish: white housing with white frosted lens, very lightweight

50,000 hours useable life

Good CRI > 80 - Efficacy > 104 lm/W

Fixtures can interconnect with supplied direct connector or optional connecting cables

Can mix lengths to create the overall length you need for your application, brightness even across lengths

Can be powered via a plug in power cord, or hardwired with choice of hardwire box

Magnetic mounting clips available for mounting to metal surfaces such as coolers

Grounded light system, power cords are 3-prong

Light output almost entire length of fixture, extremely narrow end collar

Ordering Note:
When selecting the ELite's below, either cool white or warm white, and then your lengths, if you need multiple lengths, add your first choice to the shopping cart, then when in the cart, select continue shopping to come back to this page to continue to add other length lights, and accessory options.
How do I know if I should pick cool white or warm white?
These two terms will be abbreviated as CW and WW so I do not have to type as much.... There is no difference in the amount of light or the lumens. CW and WW actually refer to the color of the light output on a Kelvin scale. The easiest way to understand that is to go outside after a rain and look at a rainbow. The spectrum of colors from one end to the other: red, orange, yellow, green, blue, violet is just what you see in a well defined rainbow. The red, orange, and yellow are considered warm colors, think of red for HEAT. So the lower the Kelvin number, 3000K for the WW in this case, the warmer the light, or softer glow. Thus a faint amber or yellowish hue to the light. Easier on the eyes. And then the 4100K for the CW, well more toward the cool end of the rainbow: green, blue, violet. To be clear, the light will not look GREEN. No worries about that. CW is more of a "white" light. You might pick up on a faint bluish hue depending upon the room, we can see that when we have CW and WW on side by side. But it is not going to look blue.
So back to the question. In a home application as an under cabinet light: if you have one of those ALL WHITE kitchen, pick CW. Why? The WW might cause your white cabinets, floors, paint, etc. to pick up a yellowish hue. In kitchens with stained wood cabinet doors in various stain tones, and countertops in various colors, consider the warm white. It will give a warmer feel to the colors, whereas the CW might tend to bleach out the colors. So if you have a lot of colors, stick with the warm white.
If the lights are above a black granite counter top, go with WW. Again, the CW is more of a white light and will create a glare that you would not want reflected back off the top of a black countertop. If you have a white countertop, and still have stained woodgrain cabinets, in this case I would go with the cool white because I would not want to taint my countertops into looking a slight bit yellowish. It is not that extreme, but enough that you might not like your colors changing.
In commercial applications, the CW is predominately used. Food displays, product displays, trophy cases, cool white is generally best for that.
NEXT: Power cords, connecting cables, and accessories (all sold separately)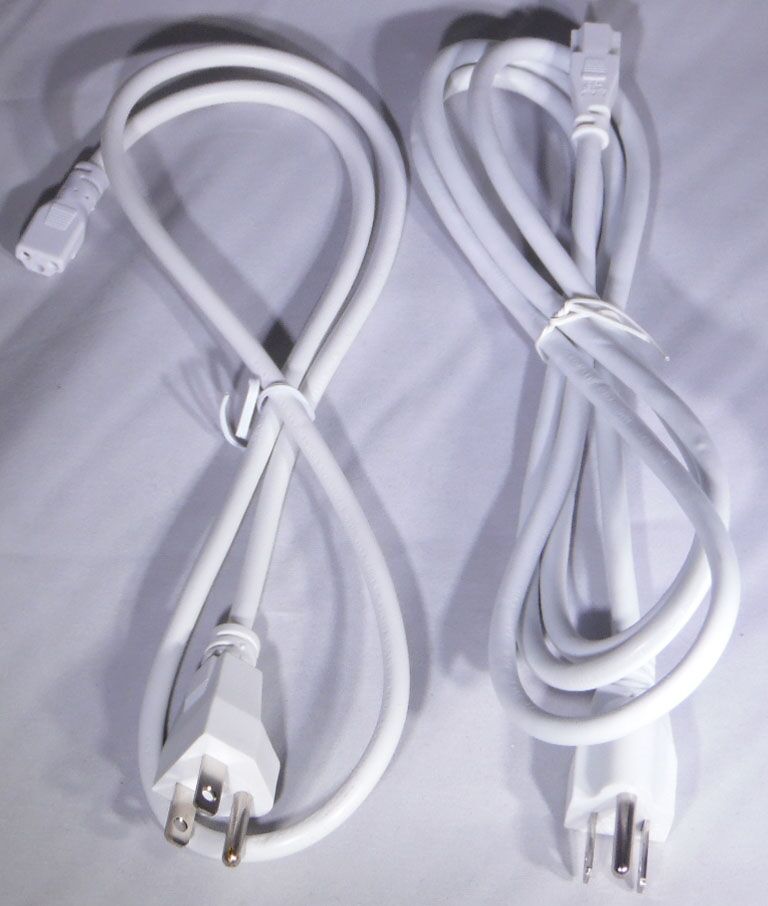 Manufacturer: Hera Lighting
Hera ELite-LED power cord, part # HER-EL/LED/PC(enter length)
Select from available lengths of:
36", 48", 72", 96", 132", and 144"
Add
Manufacturer: Hera Lighting
Hera ELite-LED connecting cable, part # HER-EL/LED/CC(enter length)
Select from available lengths of:
6", 12", 24", 36", 48", 72", 96", and 144"
Add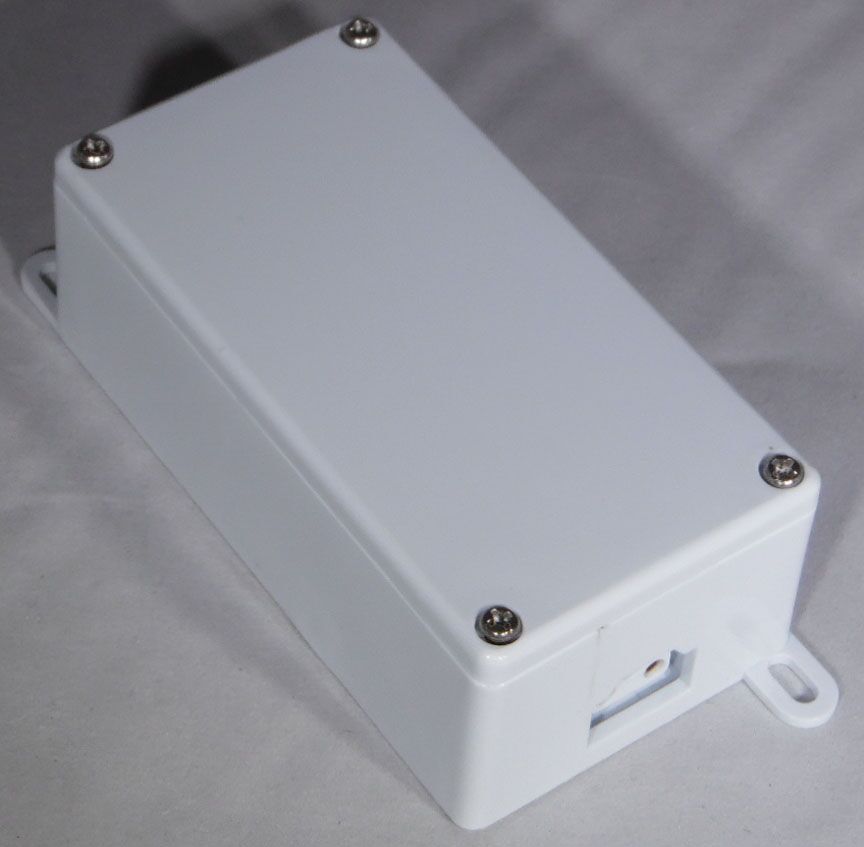 Manufacturer: Hera Lighting
Hera EL/LED/HWB hardwire box to be used with ELite-LED, needs connecting cable oe direct connector to start first light
Add
Manufacturer: Hera Lighting
Hera EL/LED/HWB/S hardwire box WITH SWITCH to be used with ELite-LED, needs connecting cable or direct connector to start first light
Add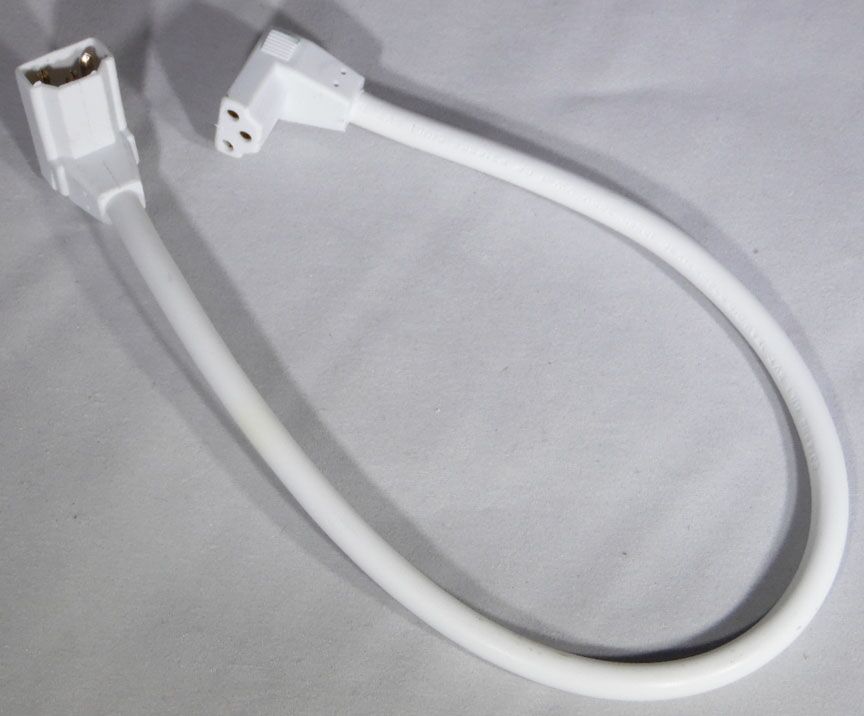 Manufacturer: Hera Lighting
Hera ELite-LED 90 degree connecting cable, part # HER-EL/LED/CC(enter length)/90
For use to have cord extend upward or downward from light, instead of out from the end
Select from available lengths of:
6", 12", 24", 36", 48", 72", 96", and 144"
Add
Manufacturer: Hera Lighting
Hera EL/LED/DC/R ELite-LED direct connector
NOTE: each light comes pre-packed with a direct connector, and mounting clips
Add
Manufacturer: Hera Lighting
Hera EL/LED/MC/MAGNET magnetic mounting clips for ELite-LED, sold individually (NOT in a 2-pack. Image is just to show dual view.)
Add
Manufacturer: Hera Lighting
Hera EL/LED/MC ELite-LED mounting clip, 2-pack
NOTE: each light comes prepacked with a pair of mounting clips
Add
Ordering Notes:
All components are sold separately. Lights DO NOT come with power cords. All cords and cables must be selected separately, and you can pick the lengths you need for your application.
Now, the lights do come packaged with: a) a pair of mounting clips, and b) a direct connector. You will get that in each light box. The reason why we are showing the mounting clips and direct connector below is because we get requests for them by themselves from time to time.
To power a light, or several lights connected together, you have two options: a) just use a plug in power cord which easily connects into the end of the first light, or b) use a hardwire box and then a direct connector or connecting cable to attach to your first light.
You can have an application where you just use one light, or you can connect dozens of them together on a single power cord or hardwire box if you are trying to reach your neighbors house. May sound like a joke, but the ELite-LED can create runs of 100 to 120 feet in a straight line if you needed that. More will be explained on the maximums lower on this page. In most cases you will be using around 1 to possibly a dozen lights in your application, depending upon if it is home use or you are setting up store display shelves.
The ELite-LED is grounded and the power cords have a 3-prong plug. The input end of the light is ready to receive that cord, or connecting cable or direct connector. The output end has a little cap over the connection which makes each light ready as the last light in a string. When you want to connect more, remove that cap, and keep extending them.
Power cords and straight connecting cables connect straight in to the end of the lights. The 90 degree connecting cables still connect into the end but then aim straight upward (or downward) from the top of the light.
About the lights:
There are NO PARTS that come apart on the light itself, except for that little cap on the output end when adding more lights. There is no bulb to change, no frosted lens to take on or off. The light is sealed and ready for use. They are extremely lightweight and easy to mount to the underside of cabinets, or to ceilings, or wherever you intend to mount them. They could be used vertically too, although that is not common. If not subject to any kind of vibration, the mounting clips do hold them snug and a vertical application could be done. If in a moving vehicle or anything that will receive a vibration, you will need to create a tiny brace or block to keep a "vertical" application from sliding down. No problem with Horizontal applications, the lights hold tightly within their mounting clips.
NEXT: Specifications and compatible dimmer information
Compatible Dimmers:
Lutron:
Diva - DVWCL-153PH

Diva - DVELV-303P

Skylark - CTCL-153PDH

Radio Ra 2 - RRD-6NA

Maestro - MRF2-6ND-120

Leviton:
Decora - IPL06-10Z

Decora - 6615-P0W

Decora - 6674-10W

Lightolier: Vega - V1000VAU
Cooper: SKYE AL - SAL06P
This page is about the ELite-LED, grounded version of the ELite-LED. And now dimmable version.
For the
ELite-LED XL version
which is fitted with the same connecting ends as the SlimLite XL fluorescent, please select that link.
The ELite-LED XL is a great way to upgrade from T4 or T5 Hera fluorescent lights to an LED. The XL refers to the XL Pin connection ends. When upgrading using the ELite-LED XL, you can use all the same cables and connections that you currently have in place for your SlimLites. Overall lengths of the ELites are a tiny bit shorter than the T5 SlimLites. And the lengths really do not correlate with the T4 version. But we have a lot of helpful info on that page giving you insight on what you can do to easily upgrade from existing SlimLites.
An example of the ELite-LED for home use. This is my hallway from the garage past our stairwell and toward the living room. We had a single can light in this hallway. Started out with a 60 watt incandescent bulb when we built the house. Later tried an 11 watt LED bulb in the can light. Still not so bright for the length of the hallway. I built this cedar frame out of 2x4's and 1x4's and just sanded and polyurethaned the cedar to keep a nice reddish-golden natural look. I designed the size of the frame to accommodate two of the 24" x 48" translucent ceiling panels (only so I would not have to trim them). The ELite-LED lights are two of the 46" direct connected end to end. So I have a 7-1/2 foot long light; the frame is a bit longer than 8 feet. I centered the lights. And as you can see when the shields are in place, I have a 2 foot by 8 foot light that makes my hallway glow, and this is only 30 watts of energy usage. Well over 5 times brighter than the one old 60 watt bulb that use to be there. For the connection, I took the easy route. I just used a socket plug adapter in the can light, and then just plugged in the ELites. Really no need to hardwire, and the can light is fully hidden.
Hera Lighting summary of cabinet and display light types: